It is confirmed that Japanese companies are responsible for 60 to 100% of key components of 5G network within the South Korean market. On the other hand, it is shown that localization rate of 5G components is only between 0 and 10%.
As a result, there is a chance that excessive dependence on Japanese products for 5G network can be an impediment for South Korea to lead the 5G market globally. There is an urgent need for unprecedented and bold expansion of R&D through collaboration between industries, universities, and research institutes.
These facts were shown after analyzing 'Present Condition of Components of 5G Equipment and Devices That Are Highly Dependent on Japan' submitted by Ministry of Science and ICT (MSIT) to National Assembly Budget Office (NABO).
This is the first time the truth of how much South Korean telecommunications companies are dependent on Japan for 5G components is made public. MSIT analyzed the present situation of 10 key components related to 5G network.
It is shown that Japanese companies are completely responsible for 25Gbps laser diode for 5G base station, 5G base station signal transmission cable, and antenna for 5G mmWave Smartphone.
In addition, Japanese companies are mostly responsible for interconnector for 5G base station high-speed transmission line (90%), high-Q winding inductor (90%), on-chip matching L-/C-band power transistor for 5G repeater and small cell (80%), PAMiD for 5G Smartphone (60%), and compound chip for base station for 5G beamforming (60%).
Out of ten 5G components, seven of them have a localization rate of 0% while the other three have a localization rate of about 10%.
Components that are practically dependent on Japanese companies are 5G repeater and small cell that play an important role of sending data at a superhigh speed within 5G network equipment or devices.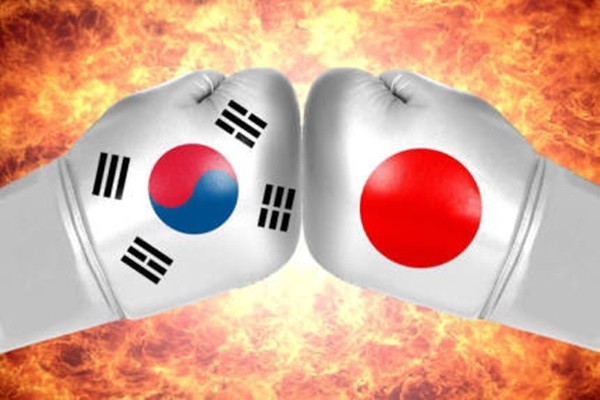 Japanese companies have been able to dominate the 5G component market in South Korea through their technical skills in ultra-precision processing of optical fiber and microfabrication process of semiconductor and are seen as serious potential threats to South Korean industries.
According to MSIT and experts, the 5G component market has various supply network such as the U.S., Europe, and China unlike the semiconductor market.
However, if Japanese Government enforces sudden regulations on 5G components just like it has on semiconductor components, there will be serious problems throughout the supply network of the 5G industry in South Korea. AS a result, it is urgent for South Korean companies to secure competitive edge in necessary technologies through medium to long-term plans.
For the first time in South Korean history, MSIT submitted a new R&D budget for 5G components and materials worth $11.2 million (13 billion KRW) for 2020. It is planning to select about 10 sub-projects worth $859,000 (1 billion KRW) each for 10 main projects that are currently the most important for the 5G industry and focus its budget mainly for technology development by small to midsize companies.
Although the National Assembly generally agrees on the need to strengthen the competitive edge of South Korean companies in 5G components and materials, some say that there needs to be more effort on securing buyers.
"Because everything will be meaningless if major companies do not purchase products from small to midsize companies even if they succeed in developing relevant technologies, there is a need to prepare effective ways to secure buyers." said NABO.
By operating a cooperative task force for providing demands in 5G equipment and components, MSIT is planning to support companies to secure actual demands even from the stage of planning product development.
"We have found out that there are many key 5G components that are highly dependent on Japan." said a representative for MSIT. "We have drawn up next year's R&D budget because it is urgent for us to secure competitive edge in relevant technologies and we will continue to look to increase next year's R&D budget."
Staff Reporter Park, Jisung | jisung@etnews.com