There has been an increased trend of AI use within South Korea's legal circles.
There was a legal advice match recently between a group comprised of AI and lawyers and a group comprised of only attorneys. This match, which was called 'AlphaLaw Competitive Exhibition', raised the hands of the group comprised of AI and lawyers. Practicality of AI in legal analysis is already proven. Lawyers and even judges have begun to support and use AI for their daily tasks.
To provide honest trials, the Office of Court Administration is looking to promote use of AI within the judicial branch. It has started research project on 'ways of using AI within the judicial branch' and it is planning to improve issues such as increase in the number of judges, increased help during trials, and expansion of Judicial Officer System through AI.
AI is expected to be used as a supplementary tool during trials and rulings and it is expected to lessen the amount of burden for judges and increase the quality of trials at the same time. There is a chance that use of AI within the judicial system can lead to development of AI systems specialized for courts. Due to issues such as protection of personal information, materials from trials are not made public. The judicial branch will need an infrastructure that will collect and analyze relevant data in order to use AI for its tasks.
The Supreme Court is also pushing for an electronic lawsuit system that will be based on big data and AI technology. A platform for big data of judicial information will be set up based on data within the court system. The Supreme Court is also going to use AI technology in a sequential manner from handling cases intelligently and analyzing key issues to actual trials.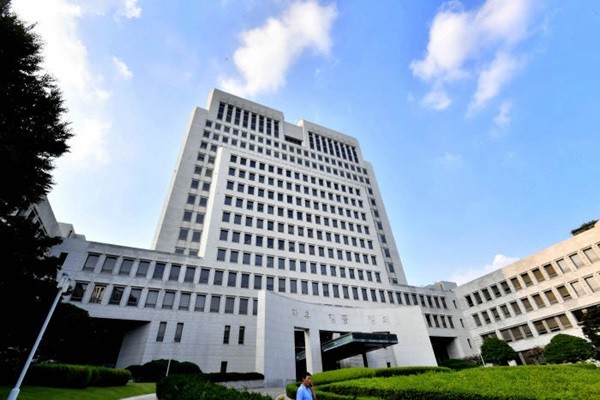 The Office of Court Administration set up ways to support tasks of judges through AI, ways to use big data within the judicial branch, ways to verify tasks performed by AI, and responsibility and limitation of AI as major tasks that it is going to go over before pushing for use of AI within the judicial branch. Depending on the results from research, it is planning to decide on the range of AI use and whether it will push for relevant policies.
"We are currently looking into using AI technology to support daily tasks within the judicial branch." said a spokesperson for Judicial Policy Research Institute. "We will have the results from research during the first half of 2020 and we will decide whether we will actually allow AI to be used within the judicial branch."
If AI use is allowed within the judicial branch, it is likely that AI use will be more prevalent within the judicial circles. Use of Legal Tech has become a routine within advanced countries such as the U.S. eBay and Walmart use AI to resolve online legal disputes. By doing so, they can reduce legal costs and time as well.
"Prosecutors and lawyers in the U.S. already use AI for their daily tasks and China has recently started using an AI assistant called '206' in courts." said CEO Lim Young-ik of Intellicon that introduced an automatic contract analyzer during AlphaLaw Competitive Exhibition. "Because our judicial circles share same consensus that AI should be more of an assistant rather than a replacement for a prosecutor or a lawyer, it is likely that AI will start to be incorporated in various legal fields."
Not only Legal Tech startups are starting to be established in South Korea one after the other, companies are also starting to launch legal AI services. SK holdings C&C that developed and launched a real estate AI analysis service called 'Aibril LAND' last year has recently supplied its legal AI service in many directions.
"Because real estate register has not been standardized, we have decided to use AI to provide legal interpretation or legal advice." said a spokesperson for SK holdings C&C. "AI can quickly and accurately confirm necessary legal provisions and it can also provide personalized legal advice based on analysis of data from precedent."
Staff Reporter Park, Jongjin | truth@etnews.com