It appears that BOE decided to delay its initial plan for production schedule and make a downward revision to its target on production due to lack of the yield of 6th generation flexible OLED and weakened market demands. BOE is currently testing its B11 line and is preparing investments for B12 and B15 lines as well. However, some believe that there may be a change to the speed of BOE's additional investments due to lack of market demands and the yield issue.
According to the industry, BOE recently decided to delay its schedule for the third-stage investment of B7 line in Chengdu. BOE's third-stage investment for B7 line is equivalent to the monthly production capacity of 15,000 units and BOE has been testing B7 line for the purpose of mass-production.
BOE decided to delay its schedule due to lack of market demands. Number of demands for flexible OLEDs within Smartphone markets has reduced greatly as Apple's OLED iPhone sales have been weak since last year. There was not any noticeable sign of recovery for OLED demands during the first half of this year as well.
In case of Samsung Display, the operation rate of its A3 line, which produces flexible OLEDs started recovering since the second quarter as Samsung Electronics launched its new OLED Smartphone and Apple is getting ready to launch its new OLED Smartphone. As FoD (Fingerprint on Display) function that can recognize one's fingerprint without needing a separate button for it is starting to gain popularity, both rigid and flexible OLED markets have been enjoying increased demands.
On the other hand, BOE is continuing to struggle with its flexible OLED business. Although it is aggressively increasing production capacity, majority within the OLED industry believes that amount of shipments of flexible OLEDs for premium Smartphones is insignificant so far.
It is shown that BOE is struggling with increasing the yield of touch integral display technology called FMLOC (Flexible Multi-Layer On Cell) especially. This technology is similar to Samsung's Y-Octa technology and it reduces the thickness of a display by having a touch sensor inside of a display.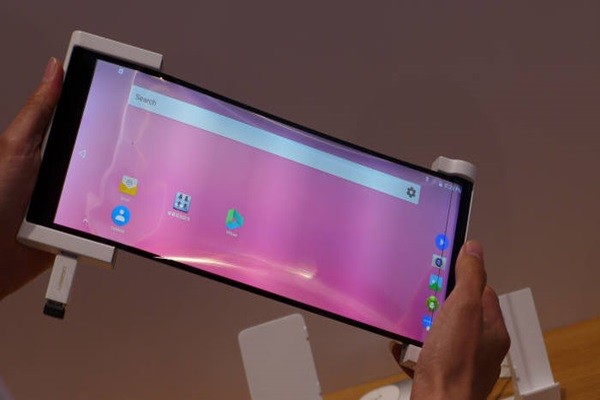 BOE modified its B11 line so that the part of B11 line can process FMLOC process. It has been working on FMLOC technology to apply it to Huawei's new product 'P30 Pro'.
However, it is heard that BOE has yet to secure enough supply for P30 Pro as it has been struggling with securing the yield of FMLOC. BOE designated B7 factory's second line for panels that would be supplied to Huawei for its P30 Pro. However, it was not able to secure the supply for Huawei due to low yield of FMLOC and front-end process.
"BOE will be able to supply its panels to Huawei once it secures 70% and 50% in yields for front-end process and module process respectively." said a representative for the industry. "Although BOE's initial plan is to supply for more than half of the supply of P30 Pro, scheduled supply it received from Huawei is actually far smaller than its initial target."
BOE is predicting that its flexible OLED business will continue to struggle in the second half of this year. It predicted that this year's shipments will be reduced by 30 million to 50 million units compared to its shipments from last year as shipments of its flexible OLEDs will continue to decrease during the second half. As a result, it predicted that there is a chance that it might delay the schedule of the third-stage investment for its B7 line.
Industries are paying close attention to a possibility that there may be a change to BOE's schedule on its investments as BOE is struggling with yield and lack of demands because BOE's performance will continue to take a hit if it is lacking yields and outputs even if it is aggressively increasing production capacity.
"It seems that BOE's investments on other lines are taking place according to its plan." said a representative for the industry. "Although there are times when the schedule for individual line may change, it does not seem that there is yet to be any huge change to BOE's aggressive investments."
Staff Reporter Bae, Okjin | withok@etnews.com