Samsung Display is working on manufacturing its own 'shadow mask', which is one of important components of small and medium OLED that has been imported from Japan. It has been working on this project for couple years. However, it had been making slow progress due to its relationship with Japanese suppliers and performance issue. It is planning to manufacture its own shadow mask as soon as possible so that it will not be affected by Japanese Government's regulation. It will be interesting to see whether Japan's monopolistic structure that started in 2007 when Samsung Display began to produce small and medium OLED will be broken.
According to the industry, Samsung Display gave additional projects to companies that are also pushing to localize shadow masks and requested samples. Wave Electronics that has been working on localizing shadow mask for the longest time, Philoptics, and TGOTech are working with Samsung Display.
Shadow Mask, which is also called FMM (Fine Metal Mask), is absolutely needed to produce small and medium OLED. It is one of important factors that produce high resolution for a Smartphone.
Shadow mask is an invar that is thinner than a sheet of paper and it has countless fine holes that cannot be seen with a naked eye. Pixel is developed when organic matter that is evaporated from a high-temperature depositor passes through a shadow mask and attaches to a substrate. Thickness of a shadow mask and an angle of a hole that is formed affect development of a pixel.
Samsung Display formed an exclusive supply contract with DNP (Dai Nippon Printing) when it started to manufacture small and medium OLED. The contract asked DNP to supply shadow masks that can implement certain level of high resolution only to Samsung Display. Although DNP supplies shadow masks to Chinese manufacturers, such shadow masks have low performance than the ones that are supplied to Samsung Display.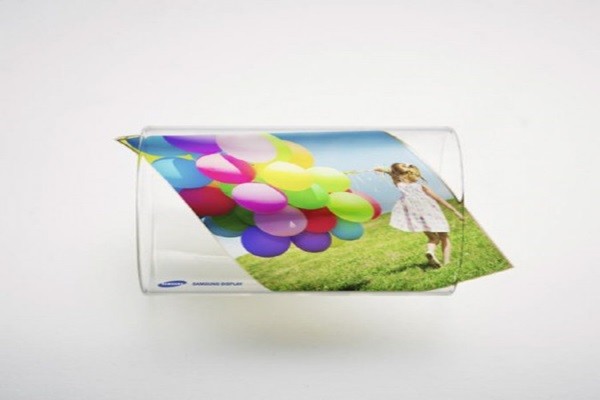 TOPPAN also supplies shadow masks to South Korean companies. However, its shadow masks are evaluated as shadow masks that have lower performance than the ones produced by DNP. One of the reasons why South Korean businesses have had difficult time with localizing shadow masks is DNP's dominant position within shadow mask industry.
"There were concerns that DNP would limit its supply of shadow masks to Samsung Display if Samsung Display diversified its supply network by receiving even small supply of shadow masks from a South Korean business." said a representative for the industry. "Because shadow mask is an important component, Samsung Display has felt constraint when it comes to supply network of shadow mask."
High degree of technology is another reason why South Korean businesses are struggling to localize shadow mask.
Shadow mask is based on invar comprised of iron and nickel. DNP receives such invar from Hitachi Metal. Hitachi Metal and DNP possess a technology that can produce optimum super invar that does not deflect even at high-temperature deposition process and can form a super-thin thickness.
As a result, South Korean businesses are attempting to localize shadow mask through different methods. Although Wave Electronics developed a shadow mask that can implement full HD resolution, it could not satisfy CTE (Thermal Expansion Coefficient) standard.
Relevant businesses are expecting that recent progress of development that had been making slow progress can be a new turning point although it may take some time for them to localize shadow mask. Because Samsung Display is actively looking for changes, they believe that there will be new opportunities.
Staff Reporter Bae, Okjin | withok@etnews.com