KBIDC (CEO Kim Jung-yong), which developed a digital cryptocurrency called 'Starcro', announced that Starcro will be listed on a global cryptocurrency exchange called 'Coineal' on the 3rd of April.
Starting from that day, exchange transaction of Starcro with other coins such as Bitcoin, Ethereum, and Tether will be made possible. Deposit and withdrawal of Starcro will be available starting from 5 P.M. on the 2nd of April (Korea time).
Starcro is a blockchain-based service platform that was made solely through South Korean technical skills. Starcro utilizes PoX mechanism developed by KBIDC and is a platform that is optimized for Smartphones as it can be mined even without mining equipment.
Coineal is a cryptocurrency exchange that was established by South Korean and Chinese capitals. It is currently ranked top 10 globally based on exchange volume and it is pushing to establish a South Korean branch to expand its business towards South Korean market.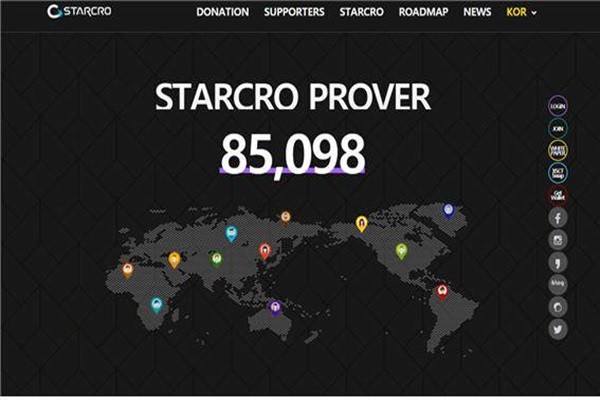 "Platform business has been centered on businesses where users create values and profits made from these values go to companies that provide services." said CEO Kim Jung-yong of KBIDC. "Next-generation blockchain platform business model will be based on a structure where every user creates values and receives appropriate compensation at the same time."
"We are going to add many business functions to improve Starcro's versatility and we are going to create a Starcro Coin economic system that is made voluntarily by participants." said CEO Kim.
KBIDC is currently preparing an Airdrop event and a bounty program based on SNS according to the date when Starcro goes public.
Staff Reporter Lee, Joonhee | jhlee@etnews.com