Financial investment industry is pushing for global remittance business based on blockchain.
It is planning to participate within a closed blockchain network where global remittance is possible even without cryptocurrency. It is expected that it will be able to reduce financial burden from opening new services by linking its global remittance business to current infrastructures such as blockchain network that was set up previously for a blockchain authentication system called 'ChainID'.
According to financial investment industry, a blockchain-based global remittance company called CoinOneTransfer recently held a conference for financial investment associations and stock firms regarding its global remittance service. Around 60 representatives from 20 stock firms were in attendance.
"This is a conference that has taken three times as global remittance of small amount is now allowed by stock firms." said a representative for the financial investment industry. "Final decision on whether global remittance service will be launched or not will be made after estimating demands from stock firms that are looking to participate."
After Foreign Exchange Transactions Act was revised, stock firms and credit card companies are now allowed to carry out global remittance up to $3,000 per each remittance and up to $30,000 annually. In the past, financial investment industry had been consistently bringing up the needs for global remittance as it had to go through a bank to transfer foreign investment funds overseas.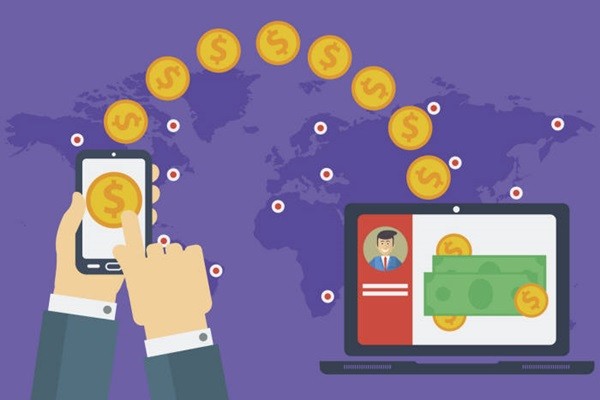 Reason why stock firms are choosing blockchain for global remittance service is because they can greatly reduce financial costs that are necessary to establish various additional infrastructures. Also, it costs a lot whenever a stock firm deals with its bank that is responsible for sending foreign currency.
Financial investment industry is planning to begin its global remittance service through blockchain network that was set up to introduce ChainID. Reason why it is working with CoinOneTransfer is because it wants to reduce amount of inconvenience of having stock firms work with their respective banks one by one.
"From a stock firm's perspective, it will be able to reduce costs and amount of work resulting from individual contract with its respective bank and additional burden from establishing infrastructures." said a representative for Korea Financial Investment Association. "It will be an excellent choice for a small and medium company."
To eliminate burden from various regulations, financial investment industry has decided to utilize blockchain solution that does not require cryptocurrency. Blockchain-based global remittance service provided by CoinOneTransfer takes place through Ripple's 'xCurrent'. xCurrent is a type of a closed blockchain that is only available for few businesses and it uses separate network from Ripple's cryptocurrency called XRP.
"From a stock firm's perspective, low cost is a must for global remittance as it is mainly for providing a service for customers rather than a source of profit." said a representative for a stock firm. "If global remittance takes place smoothly even in top markets such as the U.S., it is certainly a matter that needs to be looked at."
Staff Reporter Ryu, Geunil | ryuryu@etnews.com