Competitions between insurance, credit card, and FinTech industries are becoming fiercer as online insurance markets are growing rapidly every year.
While insurance companies are expanding their non-face-to-face products and establishing specialized insurance companies, credit card companies and InsureTech companies are expanding 'cardssurance (insurance sold by credit card companies' through online platforms and working on digital insurance distribution platform businesses respectively.
According to Korea Life Insurance Association and General Insurance Association of Korea, amount of direct premium written through CM (Cyber Marketing) channels in May was $1.28 billion (1.4438 trillion KRW). Compared to May of last year ($1.07 billion), amount in May of this year increased by more than 20%.
Although this amount is small compared to overall amount of direct premium written, its rate jumped by 7 times while increase rate of overall direct premium written was 3%.
Most of indemnity insurance companies jumped into auto insurance when an online insurance supermarket called 'Insurance Damoa' came out in 2015 and many of them are increasing number of CM channel products as mini-insurance such as traveler insurance, cancer insurance, and dental insurance have started to come out recently.
Life insurance companies are expanding their markets by establishing their own online specialized insurance companies. Some of the main specialized insurance companies are Kyobo Life Insurance's Kyobo Life Planet, Hanwha Life Insurance's Onsure, and ABL Life Insurance's ABL Internet Insurance. Especially Hanwha Life Insurance's Onsure has grown by 150% every year since it was established in August of 2013 and it is growing rapidly as 800,000 people have visited its homepage just this year. It recorded initial premium of $1.51 million (1.7 billion KRW) in 2017.
However, competitions are becoming fiercer as new financial industries are also jumping into online insurance markets.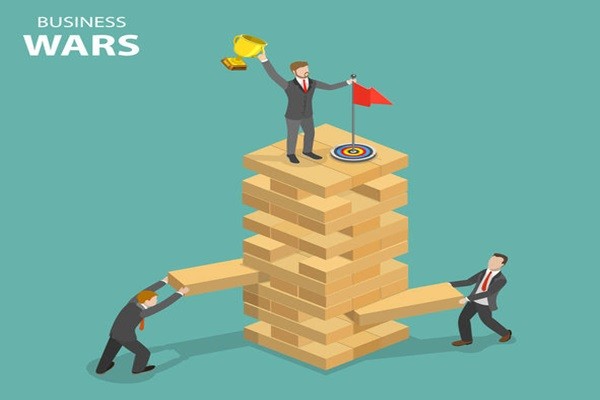 Lotte Card recently established its online platform and it has started selling auto insurance, sickness insurance, and traveler insurance after joining hands with 12 insurance companies such as Samsung Life Insurance and KB Insurance. As a result, 5 credit card companies (Shinhan, Samsung, KB, Hana, Lotte) are competing against one another after Shinhan Card and Samsung Card entered online insurance market last year.
Credit card companies are jumping into online insurance markets as their profitability has become worse due to reduction of fees by their franchises. They are strengthening their online insurance businesses as they decide that online insurance has low number of one-time payments and stable profitability although percentage of cardssurance is not much.
It is expected that competitions will become fiercer in the future as Financial Services Commission drastically eased requirements of insurance by allowing online shopping malls and animal shops to obtain simple insurance earlier this year. Many InsureTech companies that are equipped with new technologies are expected to start selling insurance as well.
Actually, Bomapp, which is a comprehensive insurance management service, is going to launch 'Bomapp v3.0' at the end of this October and start digital insurance distribution platform business that sells micro insurance such as auto insurance and traveler insurance.
Level of preference towards online insurance by consumers is high. According to '2017 insurance consumer survey' announced by Korea Insurance Research Institute, level of preference towards non-face-to-face channels increased from 3.6% to 10.7% for life insurance companies and from 13.3% to 26.0% for indemnity insurance companies.
It is expected that online insurance market will be seen as blue ocean where insurance companies, credit card companies, and InsureTech companies compete against one another.
"As number of sales from direct auto insurance and mini insurance that can be joined through online is on rise, amount of direct premium written through CM channels is also rising every year." said a representative for an insurance company. "As number of consumers that prefer benefits compared to price is starting to increase, it is expected that CM channels will continue to grow even more."
Staff Reporter Park, Yoonho | yuno@etnews.com