South Korean companies are looking to find breakthroughs of their VR (Virtual Reality) and AR (Augmented Reality) businesses through virtual currency. Their strategies are to increase values and convenience of payments by applying virtual currency to their businesses that combine offline space and game contents.
Reality Reflection made an announcement that it ended its presale of ICO (Initial Coin Offering). Reality Reflection is selling Moss Coins that are used by its new AR project called 'Mossland'. Its presale, which started at 10 P.M. on the 29th, sold Moss Coins that are worth 2,500 Ethereums ($3.07 million (3.3 billion KRW)) in just 38 minutes. It is going to start its main ICO of Moss Coin on the 19th of next month.
Mossland, which is being developed by Reality Reflection, is a location-based AR mobile game service and it adds more characteristics of games to its current check-in service just like Foursquare.
Users can see actual buildings that are located in surroundings of games and they can either virtually obtain or buy or sell corresponding assets through Moss Coin, which is based on Ethereum. It is also possible to possess popular landmarks such as Eiffel Tower and Statue of Liberty.
"We were able to successfully end our presale due to high response rates from users towards Mossland." said CEO Son Woo-ram of Reality Reflection. "We are going to focus all of our abilities into development of Mossland as many people have been sympathizing with our visions and purposes of this project."
Previously Subdream Studios, which operates VR experience center called VR Plus in South Korea, introduced blockchain-based virtual currency called 'Yumerium'.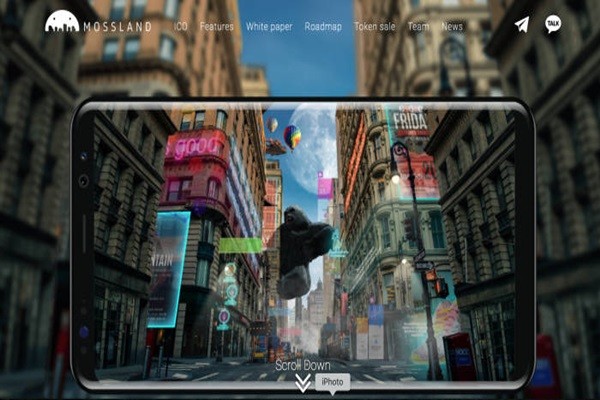 First, Subdream is planning to apply Yumerium to VR Plus. VR Plus operates about 30 branch retail stores and retail store-like VR stores in South Korea and it is South Korea's biggest offline VR business.
Subdream Studios is planning to use Yumerium for payments of commissions by VR Plus retail stores and payments of actual users. Because Yumerium does not require an intermediary platform, it can reduce amount of commission and add transparency to cash flow through distributed ledger. It is also convenient in compensating users by combining purchase of VR contents for households and payments for contents.
VR and AR have been chosen as future driving forces by digital contents industries since 2016. However they have yet to prove their explosiveness as hardware has developed slower than expectations.
Excluding Nexon, which has yet to shown any significant moves since it acquired a virtual currency exchange called Korbit, game industries are jumping into virtual currency business with mostly small and medium companies at the center.
Mgame and Hanbit Soft, which also invested into VR and AR businesses, also announced their plans to enter virtual currency businesses recently. While Mgame is preparing to operate mining business and exchanges, Hanbit Soft is pushing for establishment of exchanges by utilizing ICO and trades of game items.
"As of now, many companies that are having hard time of becoming mainstreams from their current businesses are looking to bet their visions into virtual currency or VR markets." said former Vice-President Jang Joong-hyeok of ATLAS Research & Consulting. "Investors need to have wider perspectives rather than looking at individual business."
Staff Reporter Kim, Siso | siso@etnews.com