Korean Contents Companies Going Global - Actioncrafts
Paper art, which is also known as origami, is well established as a popular recreational form for males and females of all ages.

Paper toys are not just simply paper playthings; one can make any variety of animal, person, robot, machine, or building, depending on one's skill. They also raise one's level of excitement, interest, and creativity by imitating movements that reflect the characteristics of each creation.

Moving paper toys which are combined with variety of characteristics are very effective for various marketing strategies, and for increasing one's brand value. And as many characters are imbued with various animal characteristics; such as bears, penguins, lions, alligators, rabbits, turtles, and octopi, they can be perfect educational tools for improving one's creativity, if they are also combined with stories. Actioncrafts upgraded a creative idea into a business, by ordering and making teaching aids for education as well as characters for various special exhibitions.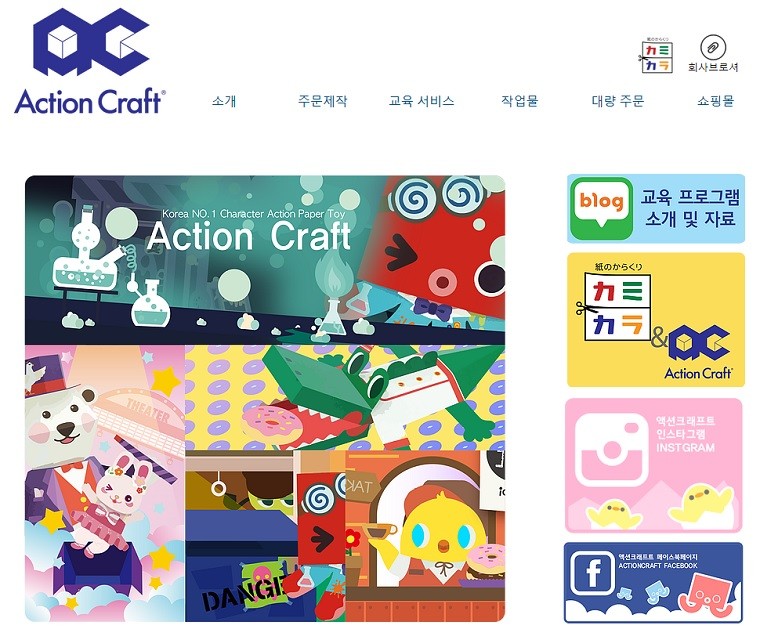 "Actioncrafts is our company and our brand name at the same time. It is a creative group that develops structural designs and contents, and is specialized at producing character paper toys, created by experts in the paper toy field. 'Actioncrafts' derives from the words 'action' and 'craft' and it is named that way in order to intuitively inform consumers about Actioncrafts." said CEO Oh Saeki of Actioncrafts. He also said that he clearly analyzed and divided things into that which he could do and could not do, before starting this company as well as carefully thinking about its business model.

Actioncrafts aims for its moving paper toys to be fun educational content services, which are combined with enjoyable and creative education. With its differentiated products, it has given life to characters through various movements and actions, rather than the normal immobile paper toys. With this characteristic, it is able to make personalized characters that customers want. For example, it is amazing and interesting when an octopus pops out of nowhere. With this distinctive professionalism, it is able to develop characters that businesses want as personalized platforms. In order to accomplish this task, it is currently developing with its own technical skills, production products for top companies. It is developing characters along with its partners so that top companies can induce interest from consumers, by commercializing their characters and increasing the level of effective marketing.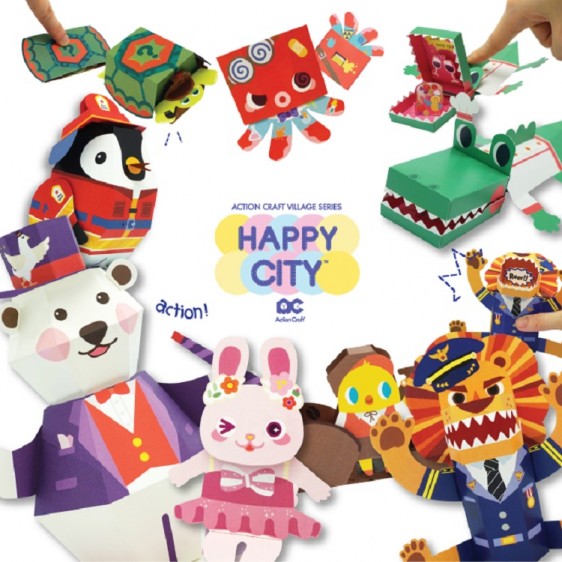 Enjoyable content is being combined with education, and this is very effective for fun learning. Actioncrafts is a safe 3D paper craft that does not need knives or scissors, and it can be used as a creative learning tool to build sturdy paper structures on their own. Because it allows one to learn principles of movement through a variety of dynamic movements of each character, and enhance one's creativity. It can be used by a variety of educational organizations for after-school classes and free semester systems. It is currently being used as teaching aids in various museums and in-school field trip programs for elementary schools and middle schools.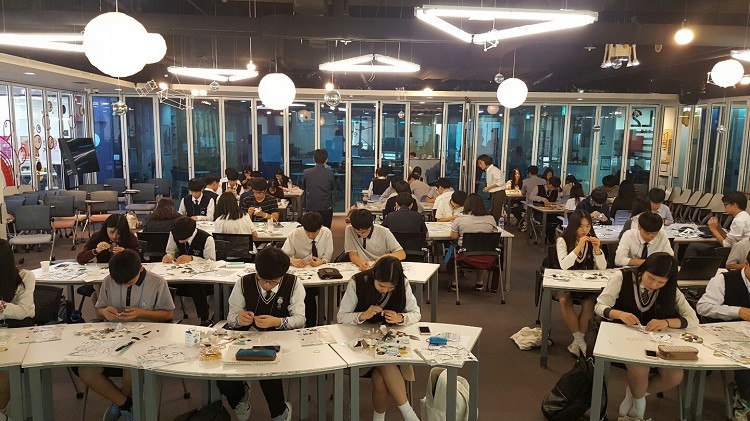 Actioncrafts is currently active in three areas; product development and sales, educational services, and character development for companies. First of all, it is developing its own products and selling them online and offline. Actioncraft's products are selling at KYOBO BOOK CENTRE, Books Libro, Alpha, and Lottemart for offline sales, and selling at the company mall (http://www.actionkids.kr/) and Babo Sarang for online sales. Actioncrafts is currently holding classes that utilize 'moving paper folding design' at afterschool classes and free semester systems, and moving paper toy classes at experience centers such as DDP's Dikidiki. Also, characters for companies are being developed such like company promotion or educational materials for museums.

Actioncrafts' sales doubled in 2017 compared to last year, in the midst of the growth of paper toy markets. It is planning to develop an assortment of characters and work with a range of partners in South Korea and other countries.

"We are planning to release products that consumers want in the future. In the past we made products by loosely thinking that they will be liked by consumers, but in fact their marketability dropped when we actually put them out on markets. We are going to clearly choose which consumers we are going to target, and then work on product planning and carry out plans for marketing at the same time. We are also going to develop moving toys that can be made with plastic, and expand our overseas businesses that are being carried out through Gyeonggi Content Agency towards other areas in different countries as well." said CEO Oh Saeki regarding Actioncrafts' future plans.

All of Actioncrafts' members say that they feel the most joy whenever customers are showing curiosity towards their products with interested and excited looks. Actioncrafts is expected to have a very bright future, as not only can it give joy and excitement to many people with dynamic products, but it can also help with education and one's business.

Posted by Hyangseon Lee in ETNEWS | hyangseon.lee@etnews.com