Industries are starting to become interested on how Galaxy S9 is going to look like.
According to industries on the 3rd, Samsung Electronics is planning to introduce its next strategic Smartphone Galaxy S9 sometime during February or March of 2018.
Some of foreign IT medias predicted that Samsung Electronics will introduce in January at CES (Consumer Electronics Show) in order to compete with iPhone X. However Samsung Electronics announced that such possibility is low.
Foreign medias predicted that Galaxy S9 will have almost similar design as Galaxy S8 but with upgraded specifications. Just like Galaxy S8 and Galaxy Note 8, Galaxy S9 is expected to have Infinity Display that minimizes bezel.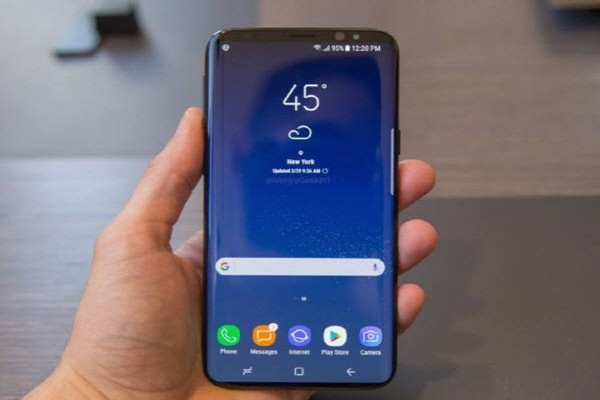 Some of foreign medias predict that Galaxy S9 will have lesser bezel than Galaxy S8 and Galaxy Note 8 and that Galaxy S9's screen will take up 90% of its front. Galaxy S8's display takes up 84% of its front.
Besides this specification, Galaxy S9 is expected to have dual-camera with OIS (Optical Image Stabilization) function and Snapdragon 845 chipset that were embedded into Galaxy Note 8 and improved graphic and UX (User Experience). It is also expected that Galaxy S9 will have fingerprint sensors built into its front display.
On the other hand, SAM Mobile, which is a media specializing in Samsung Electronics, reported that Galaxy S9 will be available in purple, black, gold, and blue.
Staff Reporter Choi, Jaepil | jpchoi@etnews.com