KAIST (Korea Advanced Institute of Science & Technology, President Shin Sung-chul) has developed a technology that can easily recreate a motion of vibration of human soft tissue. If this technology is applied to CG (Computer Graphic) or animations, one can obtain images that are more realistic and dyanmic.
KAIST announced on the 13th that a research team led by Professor Lee Sung-hee of The Graduate School of Culture Technology has developed 'observation-based physical body character simulation' technology that implements vibration of soft tissue that occurs when there is movement of a human body easier and more accurate than current methods.
Until now one had to either capture a subject with many cameras or use physical calculations in order to recreate vibration of human soft tissue through images. However it was difficult to obtain images with good quality as these methods have clear flaws. Although capturing a subject with many cameras can actually capture movements of human joints, it was difficult to implement dynamic vibrations as there were limitations in recreating vibration of soft tissue. It could not also capture other variety of images except for the subjects that are directly captured with cameras.
Although current simulation methods have relatively excellent versatility and can implement accurate vibration of soft tissue, many hours and computing power were needed in order to obtain images. They were mostly used for simple characters or recreation of certain body parts.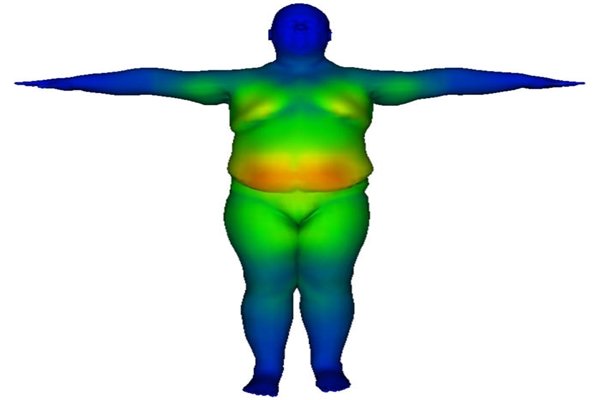 Research team compared results of simulation and images of a human body that are captured and applied an algorithm that automatically gives property value. This algorithm measures difference in values of different results and automatically reduces any errors. As a result, research team was able to obtain images of vibration of soft tissue at a speed that was four times faster than simulating entire human body. It is also possible to apply effect of vibration of soft tissue that is like actual vibration of soft tissue to variety of images of human bodies that are moving at fast speed.
KAIST introduced this technology at 'SIGGRAPH', which is the world's highest-level conference for visual technologies, on the 1st of this month.
Research team is planning to participate in South Korean Government's GiGA Korea project in 2018 and carry out follow-up research in order to commercialize technologies and companies.
"We have developed a technology that can easily obtain images of more dynamic vibration of soft tissue by combining capturing and simulation methods." said Professor Lee Sang-hee. "It will be a technology that adds values and increases reality of images."
Staff Reporter Kim, Youngjoon | kyj85@etnews.com