BSRABBIT(bsrabbit.co.kr), a street style brand, is accelerating its customer reach to a global scale in response to requests of fans outside Korea. The brand's one-of-a-kind designs are now available to English-speaking customers through its English website.
BSRABBIT's collection carries a range of street style items and snowboard clothing. All 50 pieces of the collection are designed and made in Korea. This aligns with BSRABBIT's brand identity that emphasizes Korean style and production in Korea.
In 2010, BSRABBIT emerged as a rising star in the e-shopping industry. Self-taught designer and BSRABBIT founder, CEO Song Eun-Sun, jumped into the street fashion world with just two clothing styles that she made herself.
CEO Song said, "At the time, all I had was my dream to show the world my own designs and about 4,400 USD(5 million KRW) for opening an online specialty mall." She explained, "Starting from a young age, I studied fashion illustrations and scoured the sewing and printing production lines at clothing factories," and added, "I have come a long way since then – BSRABBIT is now working with a factory seasoned in the trade."
CEO Song initially targeted customers in their 20s. But today, demand is also rising among a wider age group spanning from customers in their teens to 30s. Such acceptance has allowed the brand's sales to leap two-fold every year.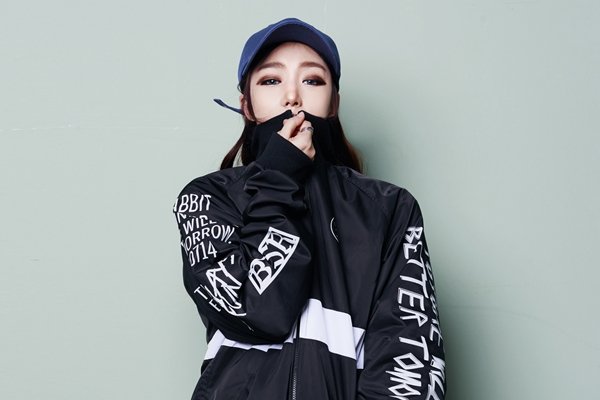 The secret to drawing customers was in the integration of street style with snowboarding clothing. CEO Song made sure to maintain American street style in her product designs while adding her unique sense of style. She increased the practicality of her products by using waterproof material. As a result, the brand earned popularity among loyal customers through word of mouth.
This year, BSRABBIT took its first step to go global by launching the English version of its site through global e-commerce platform, cafe24(www.cafe24corp.com/en).
BSRABBIT's marketing strategy of merging its products with Korean street culture played a big part in attracting international customers. Promotions with renowned artists and appearances in music videos sped up its acceptance in the global arena.
Currently, CEO Song is preparing to open BSRABBIT's Japanese site. She believes that Japan will be a vital strategic point for the brand, considering that there is as much high demand for street style clothing in Japan as there is in Korea.
CEO Song said, "My goal is to nurture BSRABBIT into a brand that speaks to global customers and their individual cultures" and added, "BSRABBIT's strengths in quality and exceptional design will aim to channel the best of global street culture and eventually captivate more diverse audiences around the world."
Staff Reporter Yoon, Heeseok | pioneer@etnews.com