Hyundai Motor Company released 'IONIQ Plug-in', which is a PHEV (Plug-in Hybrid Electric Vehicle) version of 'IONIQ' that is its first eco-friendly model on the 27th. Starting with IONIQ Plug-in, many other PHEVs such as Kia Motors' Niro and Toyota's Prius Prime are planning to be released during first half of this year one after the other and this will cause full-scale competitions between automotive manufacturers.
Hyundai Motor Company held 'IONIQ Conference' at Hyundai Motor Studio Goyang and made an announcement on the 27th that it will release 'IONIQ Plug-in'.
After introducing a hybrid version of IONIQ in January of 2016, it has completed a full lineup of IONIQ by introducing 'IONIQ Electric' in March and now PHEV.
'IONIQ Plug-in' is optimized for customers who drive short commute during weekdays and enjoy leisure activities and travel on the weekends. It is equipped with lithium-ion polymer battery that allows one to drive IONIQ Plug-in up to 46km by charging it just once through electricity and it can drive up to more than 900km by including hybrid mode.
IONIQ Plug-in will be equipped with new Kappa 1.6GDi engine with maximum output of 105ps and maximum torque of 15.0kg·m and high-efficient permanent magnet-type motor system with maximum torque of 17.3kgf·m. Its mileage is 20.5km/l and 5.5km/kWh based on gasoline and electricity. It has excellent acceleration performance compared to hybrid models by having high-output motor system and amount of carbon dioxide emission is reduced by more than 75%.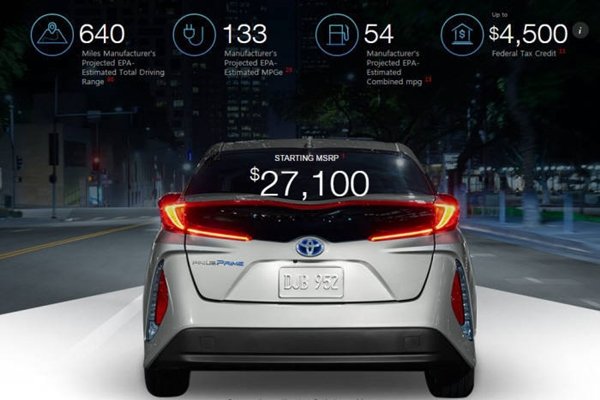 Prices of N-trim and Q-trim of IONIQ Plug-ins are going to be $28,500 (32.3 million KRW) and $30,100 (34.10 million KRW) respectively and they will be $24,100 (27.30 million KRW) and $25,600 (29.10 million KRW) respectively when $4,406 (5 million KRW) of government subsidy is applied.
Hyundai Motor Company introduced 2017 IONIQ Hybrid and 2017 IONIQ Electric at the same time. It has secured wider space by improving headroom of backseats and improved connectivity convenience by adding Apple's Car Play to navigation system. It also has secured additional trunk space by combining 12V supplement battery, which was equipped for previous IONIQ Hybrid, with high-voltage lithium-ion battery and changed Electric's filling inlet to a combo-type inlet that allows both rapid and slow charging to take place from single inlet.
Followed by release of IONIQ Plug-in, Hyundai Motor Company is planning to release PHEV sometime during first half of this year.
So far PHEVs such as Sonata PHEV, Chevrolet's Volt, and BMW's i8 have been released in South Korea. Although they are all eco-friendly and convenient, they were not recognize in PHEV markets due to limited options. Starting from next month, Kia Motors' Niro PHEV and Prius Prime, which is PHEV version of Toyota's Prius will be released. Toyota's Prius Prime is drawing much attention as it is heard that it can drive up to 60km by charging it just once. It is expected that BMW's PHEV models such as BMW X5 (SUV) and 7 series will also be released during first half of this year. Starting price of Volt, which was first introduced through car sharing and rental companies, will be in the front-end of 30 million KRW (26,400). Due to more variety of PHEV models starting from this year, automotive manufacturers are going to compete against each other based on price, mileage and performance.
Staff Reporter Mun, Bokyeong | okmun@etnews.com