It is predicted that Samsung Electronics will dispose all Galaxy Note 7s that are going to be collected due to discontinuation.
"Because Galaxy Note 7 is a Smartphone that is discontinued already, it will be hard for us to recycle it as a finished product." said a high-ranking official for Samsung Electronics. "Considering design of our next product, there is almost zero chance that we will recycle components such as display and others of Galaxy Note 7."
It is estimated that Samsung Electronics had produced 4.3 million Galaxy Note 7s. It had produced 2.5 million Galaxy Note 7s until the first recall and produced additional 1.8 million of them afterwards.
It is heard that Samsung Electronics was actively looking into selling refurbished Galaxy Note 7s in developing countries such as Africa and others during the first recall.
Its plan was to introduce Galaxy Note 7 at a lower price in countries where low and medium-priced phones are more popular and increase value of premium Smartphones through improvement of their images.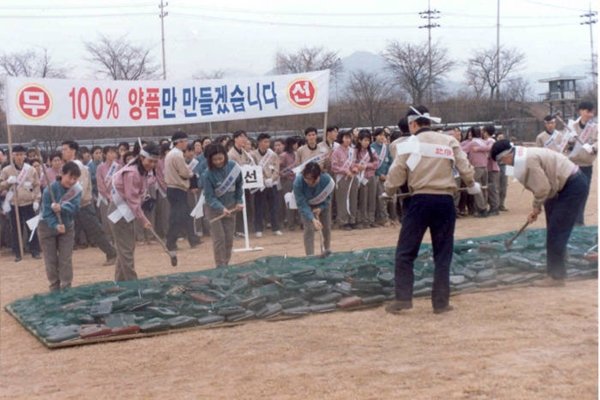 "We are going to examine ways of utilizing Galaxy Note 7s as refurbished phones." said Department Head (President) Ko Dong-jin of Samsung Electronics' Wireless Business Department during the first recall that happened on the 2nd of September. However this plan came to nothing when Samsung Electronics could not find exact causes of ignition of Galaxy Note 7 and decided on discontinuation of Galaxy Note 7.
"Discussion regarding sales of Galaxy Note 7s as refurbished phones was very active because Samsung Electronics had believed that replacement of batteries would solve problem." said a high-ranking official for a mobile network provider. "However because Samsung Electronics still does not know exact causes of ignition even after it has discontinued sales of Galaxy Note 7s, it did not discuss anything about post-process internally."
Even though Samsung Electronics will go through a process of disposition of all Galaxy Note7s, it will not hold a 'burning ceremony' in public. However Samsung Electronics still needs to figure out ways to solve environment pollution that will be caused when Galaxy Note 7s are disposed.
"There is a zero chance that Samsung Electronics will collect all 4.3 million Galaxy Note 7s at once." said a representative for an industry. "There is a higher chance that it will collect them sequentially in the future."
Staff Reporter Choi, Jaepil | jpchoi@etnews.com