Vice-Chairman Han Sang-beom of LG Display expressed his intention that LG Display will continue to strengthen its competitive edge in LCD business and also showed his intention to gradually expand its OLED business, which is a driving force for next generation, until 2020. Industries are paying attention to his intentions as these actions are contrast to how Samsung Display is shifting their focus from LCD to OLED.
"We are not going to give up on LCD business for awhile." said Vice-Chairman Han at a CEO invitation meeting that was held at its headquarters in Paju on the 12th. "We are going to maximize our profit by increasing competitive edge in LCD and continue to invest in OLED."
This strategy is contrast to how Samsung Display, which is LG Display's competitor, is recently reduced part of its output of LCD panels and reorganized its LCD business.
OLED TV, which is pushed as a future driving force by LG Display, does not take up even 10% of overall sales of LG Display yet. As yields have gotten better and supply amount has increased as OLED TVs are becoming more popular in premium markets, LG Display has yet to make any operating profits from its OLED TVs. Industries predict that LG Display will start to make operating profits from OLED TV panels in 2018.
Vice-Chairman Han frankly expressed his concerns on LCD business.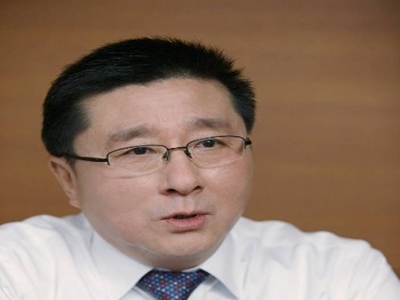 "Because China is making huge investments in LCD, competitions are only going to become fiercer." said Vice-Chairman Han. "We are still debating whether or not we should invest into 10.5th generation."
"Although profit ratio has gotten worse as competitions have become fiercer, we have abilities and confidences that we will win in competitions against other businesses as our technical skills are still one of the world's best and profitability is still better than others." said Vice-Chairman Han. "We are actively working on R&D in LCD to increase competitive edge even more."
Vice-Chairman Han said that OLED business needs to grow even more so that proportion of OLED and LCD businesses is balanced by 2020. Not only is LG Display going to expand markets for large TVs, it is going to expand its business towards small and medium plastic (flexible) OLED markets such as Smartphones, vehicles and others.
"Although we have yet to decide what we are going to produce at our 'P10' facility, which is being constructed, it is an investment towards OLED TV and plastic OLED." said Vice-Chairman Han. "Because amount of investment for plastic OLED is going to be huge, we are going to make investments step by step after analyzing portfolios of our customers and marketability."
He also repeatedly emphasized that OLED is going to be LG Display's future driving force.
"LG Display is working towards changing the dynamic of markets towards OLED even if it is going to be difficult." said Vice-Chairman Han. "We are going to prepare bases to have OLED TV and plastic OLED to become foundations for future driving forces by 2018."
Staff Reporter Bae, Okjin | withok@etnews.com