Aladdin Lights (CEO Choi Sung-ho) is exporting flexible LED lighting equipment to North American and European markets and has recently signed a contract with Zylight, which is an exclusive distributor for the U.S., about supplying LED lighting products that are worth about $3 million yearly.
Aladdin Lights will first supply $200,000 worth of products to 40 partners of Zylight. "We are now supplying LED lighting to North American markets followed by European markets." said CEO Choi Sung-ho of Aladdin Lights. "We are going to lead global broadcasting, sound, and lighting equipment markets with our LED lighting devices."
Aladdin is a company that specializes in LED lighting equipment for broadcasting and was established by CEO Choi, who used to work as a chief lighting technician, in 2012. Aladdin's goal is to produce products that are necessary in broadcasting industries and it produces LED lighting equipment according to consumers' demands.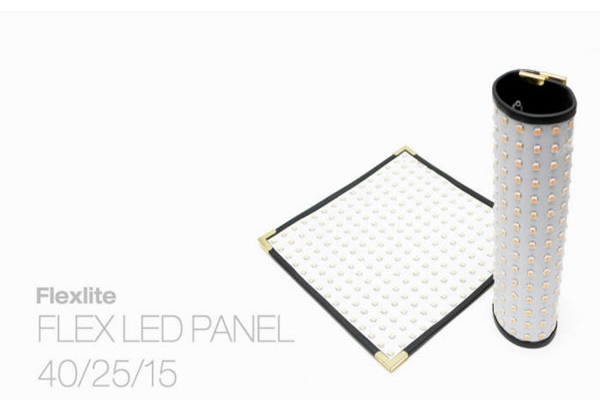 It also has a portfolio of variety of products that fit broadcasting situations. Portable LED lighting is used to have a simple shooting or an interview of celebrities or others. Because LED lighting is placed under a face, one can direct an interview or shooting without any shadow. Aladdin Lights developed flexible LED lighting equipment last year and had drawn positive responses from markets. It signed an exclusive contract with Prolight Tec, which is an English broadcasting equipment distributor, and has decided to supply $2 million worth of products every year. This company is the number one company in selling lighting equipment in European region and is currently supplying products to Warner Bros.
Aladdin released foldable LED lighting this year. This product received Best Lighting Award from Newsshooter, which is a global broadcasting media, at an international broadcasting equipment exhibition called NAB 2016. Foldable LED lighting eliminates space for shadow as lights are illuminated from multiple angles. Because it can be folded like a small bag, it is also easy to carry it around. "There are many inconveniences carrying broadcasting equipment depending on filming locations." said CEO Choi. "We have made foldable LED lighting that is easy to carry and to use."
Aladdin is going to mass-produce foldable LED lighting, which will be produced at factories in Kimpo and Seongnam, next month. Its first goal is to secure supplies that can be supplied to distribution channels in North American and Europe.
Staff Reporter Kwon, Dongjoon | djkwon@etnews.com