Hyper-connected society, which is based on IoT and connects everything such as people, things, data and others, is almost near. A place where one can experience hyper-connected society that will improve level of convenience in living and provide new business opportunities to industries will be held.
WIS (World IT Show) 2016, which is South Korea's biggest ICT (Information Communication Technology) exhibition, is going to be held at KOEX starting from the 17th. Based on a topic of 'Connect Everything', this exhibition will be held for four days until the 20th. People will be able to see and personally experience innovative technologies and services from businesses that will become foundation of hyper-connected society.
About 450 businesses such as Samsung Electronics, LG Electronics, SK Telecom, KT, Kia Motors, Qualcomm and others will set up about 1,500 booths and welcome spectators. Not only will they present traditional ICT such as 5G, Cloud computing, security and others, but they will also present image of future that is based on high-tech technologies and services from total of 5 fields such as VR (Virtual Reality), Smart Home and connected car, drone, FinTech, and O2O.
WIS 2016 is not going to be a simple exhibition, but it will focus on having customers experience high-tech ICT and future society on their own. Kia Motor's Soul 'VR Simulator, SK Telecom's 'IoT Restaurant', and KT's '5G Olympic Zone' will represent such high-tech ICT and future society.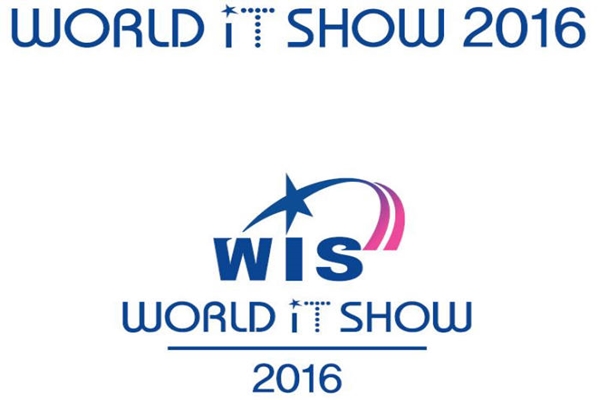 Start-up companies and small companies that are equipped with innovative products will also introduce differentiated products and services. It is expected that G-Power that will introduce IoT-based atopic homecare solution, SEESAW that will introduce 360° Camera and edition solution and others will show off capabilities of South Korea's small companies.
One thing that will make WIS more plentiful is variety of concurrent events that will take place at WIS 2016. 'K-ICT Future Talent Forum' that shares information about high-quality talent training and result and 'Business Counseling' that will find foreign markets for small companies will take place.
'K-ICT Technology Commercialization Festival', 'WIS Global ICT Trend Insight', and 'Intelligence Information Technology International Conference' are newly set up this year and these will provide variety of more information to participating businesses. 'K-ICT Network Coexistence Development Conference', which strengthens competitive edge in South Korea's network equipment industry and looks for development of related ecosystems is also newly established this year.
"If South Korea, which I believe is a powerful nation in IT, does not innovate itself through differentiation, it will not be chosen by consumers. It is important to create new markets that customers are looking for in times like this." said Minister Choi Yang-hee of Ministry of Science, ICP and Future Planning. "WIS has been contributing a lot in developing new markets for domestic and foreign ICT businesses and marketing events."
Staff Reporter An, Hochun | hcan@etnews.com