It has been 2 years since Vice-Chairman Lee Jae-yong has been managing Samsung after Chairman Lee Kun-hee of Samsung Group fell ill due to myocardial infarction. After Chairman Lee was hospitalized, Samsung Group has practically been led by Vice-Chairman Lee. Although it is still early to discuss whether Vice-Chairman Lee is doing good or bad, South Korean and foreign economic industries are interested on his new attempts that are different from previous ones. This coming 11th will be 2 years since Chairman Lee was hospitalized.
◇Reorganization based on major businesses
A change that stuck out the most during Vice-Chairman Lee's system for the past 2 years is reorganization of businesses. Reorganization started even when Chairman Lee was well and still working. Reorganization of affiliates started officially ater Everland took over Cheil Industries's fashion sector at the end of 2013. Major focus of reorganization was to rearrange group's businesses with electronics and financial businesses at the center and eliminate minor businesses by selling and getting rid of them.
Samsung eliminated chemical and defense businesses within its group by selling them to Hanwha Group and Lotte Group respectively. It also established comprehensive Samsung C&T by combining previous Samsung C&T and Cheil Industries. It also eliminated small businesses by eliminating affiliated businesses, moving stocks of its subsidiaries, and changing jurisdiction of sports groups. It is currently carrying out a process of selling Cheil Worldwide Inc., which is its affiliate in advertisement.
Process of relocating company buildings was also very active. Samsung Group's employees that were working at Samsung's company building in Seocho in 2008 had moved to Umyeon-dong, Suwon, and Seongnam Pankyo. Samsung Heavy Industries Co., Ltd.'s business and supporting departments moved to Pankyo in 2014 while Samsung C&T's construction sector also moved to Pankyo in March of 2015. Samsung C&T's trading sector is planning to move to Jamsil Korea Veterans Association Tower next month.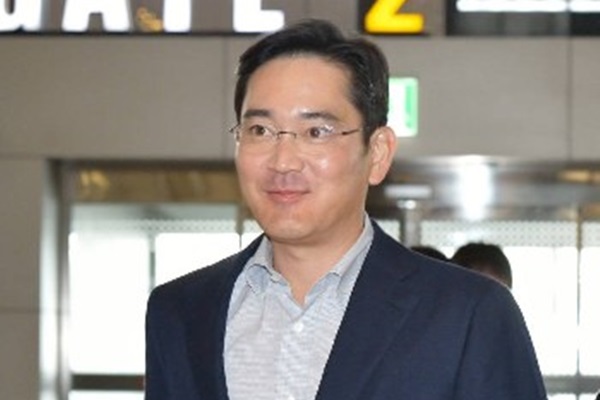 ◇Daring attempt of innovating organization culture
Followed by reorganization of businesses, Samsung is also speeding up its process of innovating organization culture within Samsung Group. Samsung Electronics, which is group's major affiliate, is the first one to carry out extensive innovation of organization culture.
Samsung Electronics held 'Startup Samsung Culture Innovation Proclamation Ceremony' last month that includes information such as Samsung Electronics willingness to attempt innovation as a flexible business culture like a startup. Its attempt is to eliminate one's way of thinking and practice that are old-fashioned and introduce sense and culture that are suitable for global businesses. It is planning to put out plans to reorganize positions and compensation system that will support its culture innovation by next month.
"We are planning to establish global personnel innovation roadmap that will have simplification of positions, horizontal address, selection-type promotion, and compensation based on results as its 4 main points and announce it sometime in June." said a representative for Samsung Electronics. "Task force that will discuss about culture innovation and personnel innovation has been implemented."
◇Preparation of future driving forces according to changes
Samsung Electronics selected vehicle electronic components as its new profitable business last year and established a electronic component business team. Although it has yet to clearly announce any roles and plans of this business team, it seems that this business team will create synergy with variety of electric vehicle and eco-friendly vehicle businesses that group's other affiliates are pushing for.
It is also looking to preoccupying leadership by aggressively carrying out SamsungPay business according to global FinTech 408 trend.
It is also carrying out R&D as well as investments and M&A on promising South Korean and foreign startups through SSIC (Samsung Strategy Innovation Center), SRA (Samsung Research America), and GIC (Global Innovation Center) that are triangular research group that is located in Silicon Valley.
However future driving force that comes close to Smartphone and semiconductor is not clearly known yet. Industries are predicting that Samsung's direction led by Vice-Chairman Lee Jae-yong will be clearly known after presentation of direction of future businesses, which is followed by preemptive reorganization of group and restructuring.
Staff Reporter Kwon, Kunho | wingh1@etnews.com