"Importance of electronic device and IT is rising in car business. Battery and electric motor operate a vehicle instead of fossil fuel and engine. One can use self-driving function when he or she feels sleepy while driving instead of stopping at a rest station. One can also check his or her fridge and shop by using a touch-screen inside of a car. Cars are more like electronic product instead of a simple machinery and this is why LG and Samsung are expanding their vehicle component business and promoting it as a future business."

LG and Samsung had risen as 'dark horses' in vehicle component business at CES2016 (Consumer Electronics Show). CES 2016, which was held in Las Vegas from the 6th to the 9th, was a place where one can see 'strategic maneuvering of all kinds' in electronic industries and vehicle industries.

Moves by LG and Samsung that have entered electric system business have stuck out. In current global vehicle component industry, Germany's Bosch is the top business followed by Canada's Magna International, Germany's Continental, Japan's Denso and Aisin, and Hyundai-Mobis. There were predictions at CES that LG and Samsung will shortly become one of the top businesses.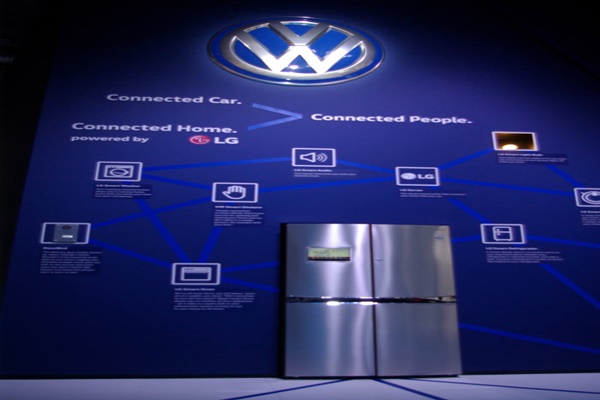 According to American market research company called Strategy Analytics, it is estimated that size of vehicle component markets will rapidly grow about 27% from $239 billion (282 trillion KRW) from 2015 to $303.3 billion (358 trillion KRW) in 2020. It definitely is a market that Samsung and LG want to go after.

Both vehicle and electronic industries had made strategic alliance and introduce future vehicle technologies. Meetings between electronic industries and vehicle industries had taken place in many conference rooms at CES. Vice-Chairman Ku Bon-jun, who is now the head of LG's New Growth Business after serving for LG Electronics, had met many people related to vehicle industries after coming and going from exhibition room and conference rooms personally.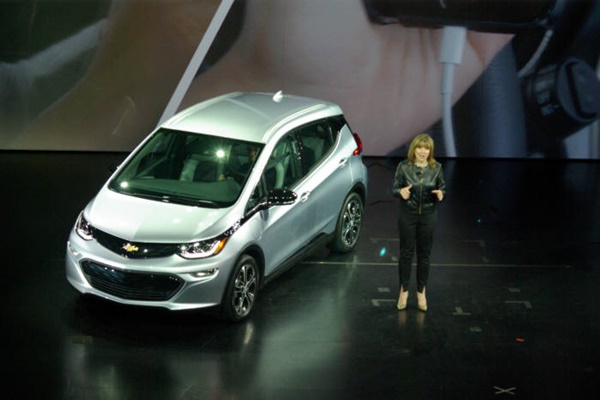 LG Electronics had shown sense of presence in vehicle component business at CES by showing output of technical alliances it made with Volkswagen and General Motors that are number 1 and number 3 vehicle business in the world respectively. Volkswagen has partnered with LG Electronics and applied IoT to its next-generation concept electric vehicle called 'Budd-e'. GM has released its next-generation electric vehicle called 'Bolt EV' that has 11 types of major components such as electric motor, battery pack, infotainment system and others from LG Electronics.

Audi introduced next-generation indoor space concept that uses Samsung Display's OLED (organic light-emitting diode) technology. Cluster applied 14.1-inch Curved OLED Panel while Cid was manufactured using 14.1-inch Haptic OLED Panel. Current air conditioner control button was replaced by 8.4-inch Haptic OLED touch screen. Audi will apply this concept to new A8 that will be released next year. Samsung Display will supply curved OLED panels for mass-produced vehicles for the first time.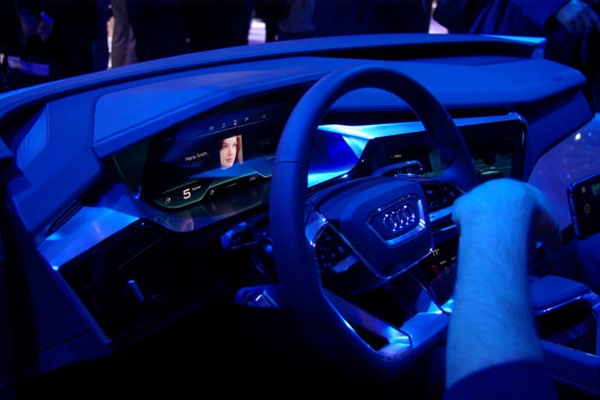 At CES, LG Chemicals, Samsung SDI, and Samsung Electronics had shown good performances that were not seen. Finished vehicle businesses such as Kia, Audi, Volkswagen, GM and others have installed car batteries that were supplied by LG and Samsung to most of their electric vehicles and hybrid cars. Samsung Electronics, which recently established Vehicle Component Department, has supplied memory semiconductors for vehicles to Audi.

"Electronic industries' driving forces that were in the center of TVs, computers, and Smartphones are now in the center of vehicles." said a person related to South Korean electronic industry. "As communication technologies and technologies related to vehicles such as electric vehicle, self-driving car and others are developing, vehicles along with Smartphones will be in the center of future society's 'mobility'."

Staff Reporter Ryu, Jongeun | rje312@etnews.com