LG Electronics announced on the 29th that it has recorded operating profit of 210 million dollars (244.1 billion KRW). It decreased 60% from second quarter of 2014, which was at 525.4 million dollars (609.7 billion KRW), and fell 20% from previous quarter that was at 263 million dollars (305.2 billion KRW).

Its sales was 12 billion dollars (13.9257 trillion KRW), which decreased 7.6% and 0.5% from second quarter of 2014 and first quarter of 2015 respectively.

President (CFO) Jung Do Hyun of LG Electronics said that it will put all of its efforts in improving profitability by increasing the importance of premium TV products such as OLED TV and others and increasing sales of G4 and G4 family line-up in third quarter of 2015.

As negative exchange rate effects eases up and electronic industry enters seasonal recovery cycle, industry is predicting that LG Electronics will think of second quarter as its low point and achieve in gradually improving its performance. However as competition in major fields deepens, it still lacks definite momentum to improve its performance.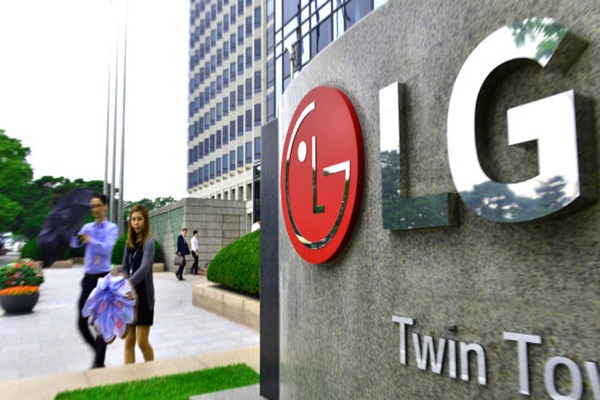 ◇ Although TV market hit the bottom, HE says that it will overcome it by improving external environmental and OLED attacks in second quarter

HE (Home Entertainment) Business Headquarter took on blow from TV market's slump as it is by making a loss of 71.3 million dollars (82.7 billion KRW) in second quarter. Its business profit ratio also became worsened as it recorded -2.1%. It was held by Russia as well as Commonwealth of Independent States (CIS) that are very important, decrease of demands from Central South American countries, and insecurity in exchange rate.

There is high possibility that it will rebound in second half because dollar bear, which affected production cost, compared to rising nations will be stabilized and panel price is making a downward curve.

Russia exchange rate, which closed upon 70 rubles per dollar in early 2015, will maintain its stability at 50 to 60 rubles. Although it is higher than last year when it was lower than 40 rubles, it has abilities to prepare for any changes such as exchange hedge. As cost of LCD panels for TVs in this month decrease 2 to 6% in June due to competition in increase production of panels for China, it was also able to lessen burdens from production cost.

LG Electronics is out to change second half's atmosphere by putting forth OLED TV because product's supply rate will be increased due to improvement of LG Display OLED's yield and market is advanced as OLED TV enters Japan and China. It is also increasing OLED TV's lineup.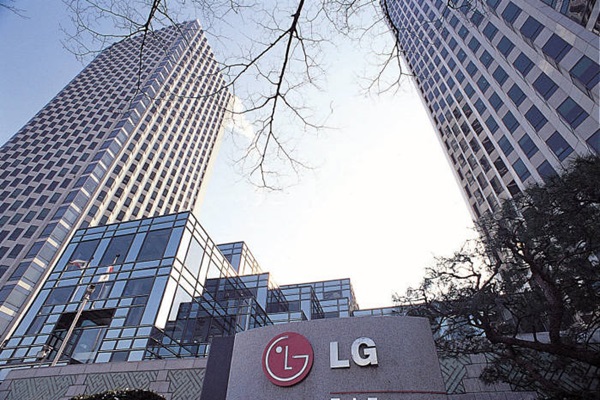 ◇ MC's business profit stops at 172,000 dollars

MC (Mobile Communications) Business Headquarters recorded 3.14 billion dollars (3.6484 trillion KRW) and 172,000 dollars (200 million KRW) in sales and business profit in second quarter respectively. Its sales are similar to that of previous quarter and second quarter of 2014. On the other hand, its business profit fell from 62.8 million dollars (72.9 billion KRW) in first quarter to 62.6 million dollars (72.7 billion KRW (-99.7%)) and 74.7 million dollars (86.7 billion KRW) in second quarter of 2014 to 74.5 (86.5 billion KRW). Smartphones' sales volume fell 8.4% from 15.4 million copies in first quarter to 14.1 million copies.

"Profitability compared to last year and previous quarter became worsened due to decrease of selling price due to deepened competition, marketing cost due to G4 release, and others. Although we expect intensified attacks from our competitors, we are going to increase premium sales centered on G4 and increase sales by regularizing sales of new model." A person in LG Electronics said that it will overcome this slump by increasing sales of its Smartphones.

Key for LG Electronics` mobile business in third quarter is also G4. Starting from the U.S., England, France, and 3 other countries in early May, G4 finished supplying to global markets in end of June. LG is hoping that regular sales will take place starting from second half of 2015. Family lineup such as G4c, G4 Beat, G4 Stylus, and etc. that were out since May is also facing regular sales.

However industry is predicting that LG Electronics' mobile business will have another tough time in third quarter. Samsung Electronics decreased factory prices of Galaxy S6 Edge and Galaxy Note 4 before releasing new products. It is introducing Galaxy Note 5 and Galaxy S6 Edge Plus in next month, and Apple is also preparing to release IPhone 6s. There is a rumor that G4's factory price will decrease while this fierce competition is happening.

◇ H&A is continuing its pride in home appliances through strategic products such as Twin Wash

While there is business depression and a delay in release of strategic home appliances, H&A (Home Appliance & Air Solution) Business Headquarters, which was a major support for LG Electronics' performance in first quarter, was able to increase its sales by 10% compared to previous quarter due to improvement of cost structure. Business profit was able to overcome unfavorable factors such as MERS aftereffect, Greece's economic insecurity, decline in sales of air conditioners for houses, and etc. and recorded 251.4 million dollars (291.8 billion KRW). Continuing from previous quarter, it reclaimed most of LG Electronics' business profit and strengthened its status as major business headquarters.

It is looking for growth through strategic products such as Twin Wash, premium refrigerators, and others in second half. Although decrease in air conditioner markets is expected due to continuation of Greece situation and decrease in demands, it is focusing on securing profitability and maximizing sales centered on North American market.

To correspond to Samsung Electronics preoccupying auto washer market this year with Active Wash, it is planning to recover its pride by its inherent 'Inner-Tub-Turning Washing Machine'. It is planning to improve profitability by increasing high-value added businesses such as built-in and home appliance package 'LG Studio' that will be introduced in the U.S. in second half. It is also speeding up its strategy to achieve 'World's Best Household Appliances', which was declared by Director (President) Cho Sung Jin of H&A Business Headquarters.

VC (Vehicle Component) Business Headquarters recorded 388.5 million dollars (450.8 billion KRW) and 1.3 million dollars (1.5 billion KRW) in sales and business deficit respectively. Its sales increased 18% compared to previous quarter by growing through car infotainment component business. Although there was small business deficit due to continuation leading R&D investment in electric car components, electronic equipment components, and others that it is promoting as new businesses, there is high possibility that it will grow hereafter.

Senior Reporter Kim, Seungkyu | seung@etnews.com& Staff Reporter Seo, Hyeongseok | hsseo@etnews.com& Staff Reporter An, Hochun | hcan@etnews.com