Apple Pay is entering into Korean market.

Apple recently had a private meeting with 3 to 4 Korean card corporations such as Hana Financial Group and Visa Card.

It examined present condition and system of NFC payment infrastructure and finished demonstrating payments at actual affiliated stores.

One person affiliated with Korean financial corporation that met with Apple explained that information cannot be discussed in detailed due to NDA, and this is just work done in advance by Apple Pay to enter Korea.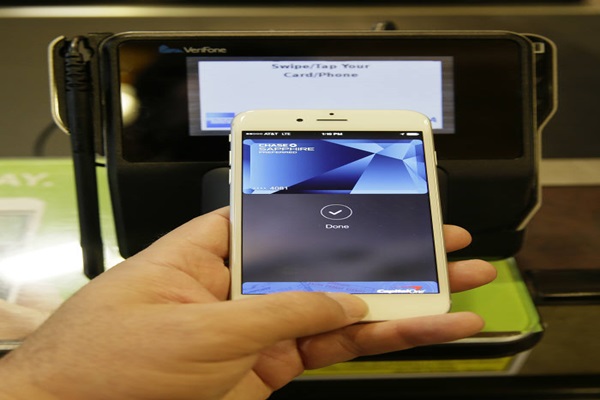 According to financial circle, Apple held a private meeting with Hana Financial Group and Visa Card and felt out its plan to enter into Korean market.

It began its investigation on Korea's NFC-based payment market and focused on variety of matters that will enable Apple Pay to make a payment in Korea. It also showed a possibility of working together with Visa Card and Hana Financial Group to expand and link infrastructures, and Apple Pay will be commonly used in early next year at the earliest.

"Apple started its work of entering into Korean market as well as Chinese market in advance. Financial corporations that are for introduction of NFC-based payments will actively work together with Apple, and it will soon push for linkage of Apple Pay and VAN Company." A person affiliated with one Card Company that was in the private meeting with Apple, said about what Apple is currently doing right now.

If Apple Pay enters into Korean market, Korea becomes 'global testbed' for mobile payments. Fierce competition will be inevitable as Samsung Pay, Ali Pay, and Union Pay are out to expanding their infrastructures.

Reorganization of current payment system is also inevitable due to Apple Pay's entry into Korean market. If Apple's NFC payment method gets implemented into Korea where there are a lot of USIM and Web Card payments, a situation will occur where all of user's payment method can be changed. Because Apple has many IPhone users in Korea, it can preoccupy markets by establishing NFC infrastructures and payment system in all of Asia centered on China and Korea.

"We recently had a private meeting with Apple, and there are some problems that need to be solved in order to bring in Apple Pay. Because it is NFC-based infrastructures, main agent for investment cost, a question of whether to bring in Token method, and commission problems need to be solved." A high-ranking official in a card company, who wanted to remain anonymous, explained about possible problems that Apple Pay is facing.

Hana Financial Group, a company that is being chosen as one of companies for NFC payment, is aiming for rapid cooperation with Apple. It is saying that it needs NFC payment-based Apple Pay to compete against previous web card companies.

"I cannot give any detailed information due to NDA. It is very possible for Apple Pay to enter into Korean market and its contact with Korean financial corporations can be seen as full-scale preparation before entering." Another person affiliated with card company said about the possibility of having Apple Pay in Korea.

Staff Reporter Gil, Jaeshik | osolgil@etnews.com & Staff Reporter Park, Sora | srpark@etnews.com