Biggest stadium in Korea intended for E-sports is coming to Sangam-Dong in March of 2016. It's the first time that the Korean government is constructing a stadium intended for E-sports and gamers.

According to the Seoul Metropolitan City, it will build stadium for E-sports and technical support center in IT Complex Center that will be completed in March of 2016. Their intent is to make culture contents industry including gaming industry as a specialized industry in a district.

The stadium can accommodate more than 1000 people including 800 seats in a main stadium and 200 seats in a supplementary stadium. Compared to existing stadium owned by private organization accommodating 200~300 people, it can accommodate more than three times or four times of that.

Government's plan to build a stadium goes all the way back to 2009. Ministry of Culture, Sports, and Tourism (MCST) once proposed a support of 14 million dollars (16 billion KRW) to the city of Seoul to promote E-sports and gaming business. IT Complex Center is going to be completed next year due to budget problem.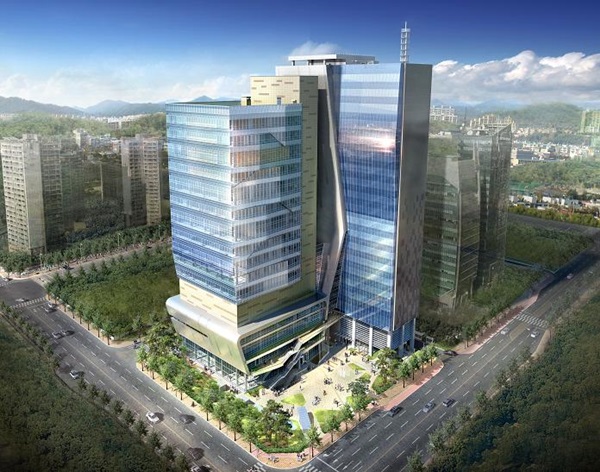 Business circle is hoping that the construction will increase Korea's pride, which is the first country to promote E-Sports, and make Korea as the Mecca of E-sports industry that is ever growing. "A stadium for E-sports is the business that gamers and gaming industry long-cherished. By this we are hoping that Korea's gaming industry will become a pillar for E-sports." An expert in this business said about what an expert hopes for Korea's gaming business by this opportunity.

The city of Seoul is also providing technical support center that supports image and music industries. Technical support center was given 3 floors of IT complex, and musician and image enterprisers can use it since it has recording studio, editing room, 3D stereoscopic editing room, educational room, and etc.

"Industries continuously made their pleas due to relocation of Korean Film Council to Pusan and absence of buildings specializing in animation. It is possible now to provide equipment and space as well as service that provides technology." A person affiliated with the city of Seoul said about what technical support center will provide for many people.

The city of Seoul is very active in promoting culture contents industry. Budget for culture contents increased from 21 million dollars (23 billion KRW) in 2014 to 26 million dollars (28.6 billion KRW), which is a 23.4% increase (5 million dollars (5.6 billion KRW)). Its three times bigger compared to rate of increase of the city of Seoul's budget, which is 6.0%.

It is expected that self-governing bodies will support this industry in a competitive manner as Gyeonggi-Do Province is actively promoting gaming industry centered around Pankyo and the city of Seoul is supporting gaming industry by building a stadium for E-sports.

"Culture contents including games is at the core of 8 create economy industry that city put up. Besides the stadium, we will create jobs and vitalize economy by supporting start-ups." A person affiliated with the city of Seoul said about what the city will do to continually support this industry.

Staff Reporter Lee, Kyeongmin | kmlee@etnews.com