The time has come. Now we can use a 3D printer to make our own chocolate. As the government is accelerating its effort to diffuse 3D printers this year, it is expected that the development of various types of 3D printers using various materials will start in 2015.

According to industry insiders on January 22, Rokit developed 'Choco Sketch,' Korea's first 3D printer, exclusively for chocolate, using chocolate as the raw material.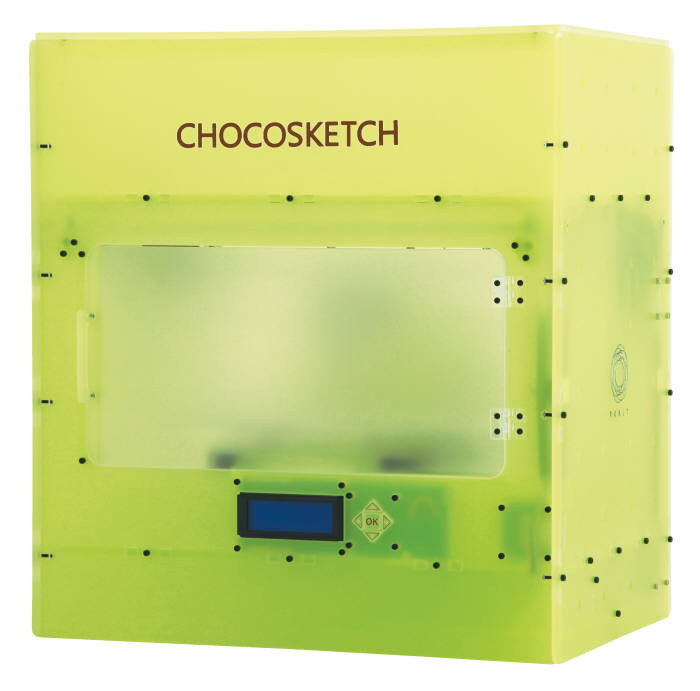 A Rokit insider emphasized, "3D chocolate printers were developed in the US, but it's the first 3D chocolate printer in Korea."

The Choco Sketch does not simply draw pictures, but can use the stacking technique to make shapes like the chocolate products available in the market. The company says that this 3D printer can make coin-size chocolate within 5 minutes. It will be used commercially, e.g. in over 20,000 bakeries in Korea. It is expected to be priced at about KRW2 million. A Rokit insider said, "If a customer uses a graphic program at home for programming, it can be used as a vending machine."

Rokit also developed the '3dison Pro AEP' with enhanced strength and heat resistance.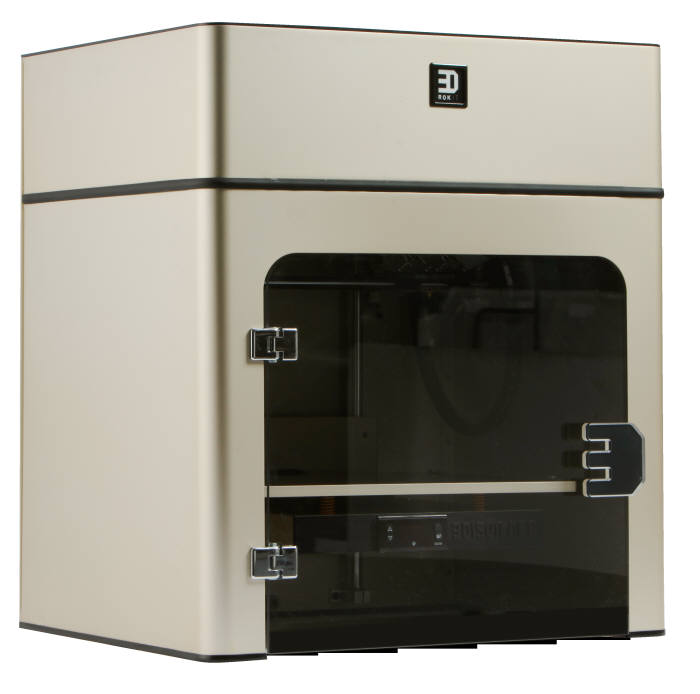 It is the first desktop 3D printer that adopted high-strength plastics, the material used for industrial 3D printers which cost several hundreds of millions of Korean Won – tens of billions of Korean Won. The company joined hands with a global plastics company, SABIC (formerly GE Plastics), to make this 3D printer. It uses high-strength engineering PEI ULTEM9085. Its tensile strength is 1.5 times that of aluminum, and it can withstand 150℃. Rokit said this product will overcome the limitation of the desktop 3D printer that was used only for prototypes and mockups. The company applied for a patent. A Rokit insider said, "Engineering plastics is a material used for ships and airplanes. It can be applied to moving products used in everyday life as well as to prototype products."

Rokit plans launch these products in Korea, and release it in overseas markets immediately afterwards. It was already introduced to some overseas buyers, and received a positive response. Rokit will demonstrate these two products in a launching ceremony at G Arche near the Gangnam Station in Seoul on January 23.

These state-of-the-art 3D printers are expected to create synergies with the government's policy to promote 3D printing. The Ministry of Trade, Industry & Energy and the Ministry of Science, ICT & Future Planning are planning to open a large number of 3D printing centers this year jointly with local governments. As a follow-up measure according to the interagency '3D printing industry development strategy' established last year, they will have the latest 3D printers available for not only individuals like preliminary entrepreneurs, but also SMEs.