Many companies within South Korea's electronic components industry made $863 million (1 trillion KRW) in annual sales last year. Partron, MCNEX, and Power Logics made $863 million in annual sales despite difficult business environments and have confirmed competitive edge in South Korean electronic components. It is expected that many electronic components manufacturers will attempt to go public this year.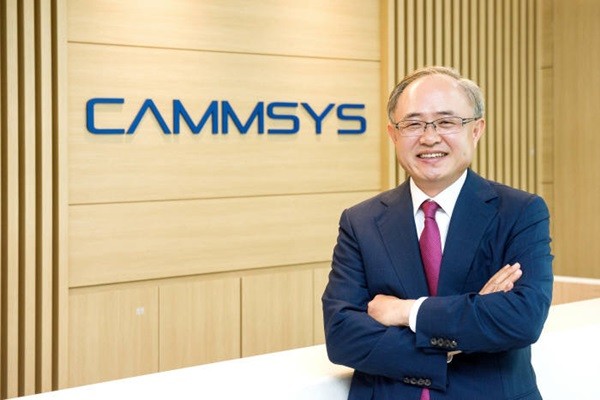 According to the industry, CAMMSYS is pushing for listing of its subsidiary called CAMMSYS GLOBAL on KOSDAQ on full-scale. CAMMSYS GLOBAL is a special purpose company (SPC) that was established to help listing of CAMMSYS' Vietnamese corporation called CAMMSYS VIETNAM.
CAMMSYS owns a 72.22% stake in CAMMSYS GLOBAL while CAMMSYS GLOBAL owns a 100% stake in CAMMSYS VIETNAM.
CAMMSYS VIETNAM, which was established by CAMMSYS in 2014, manufactures camera modules for Samsung Electronics, which is one of its main customers.
As number of cameras that go into a Smartphone increases, CAMMSYS VIETNAM's performance is also enjoying a boost as a result. It made $456 million (528.8 billion KRW) and $9.84 (11.4 billion KRW) in sales and operating profit respectively in 2018. Between the first quarter and the third quarter of 2019, it made $407 million (472 billion KRW) and $8.89 million (10.3 billion KRW) in sales and operating profit respectively.
CAMMSYS was planning to directly list CAMMSYS VIETNAM on KOSDAQ initially. However, its plan has changed due to issues with the law in Vietnam. CAMMSYS GLOBAL is expected to be listed on KOSDAQ between April and May.
"We requested a preliminary screening for listing of CAMMSYS GLOBAL on KOSDAQ." said a representative for CAMMSYS. "We expect that CAMMSYS GLOBAL will be listed on KOSDAQ at the end of April or early May if we are able to pass a preliminary screening between February and March."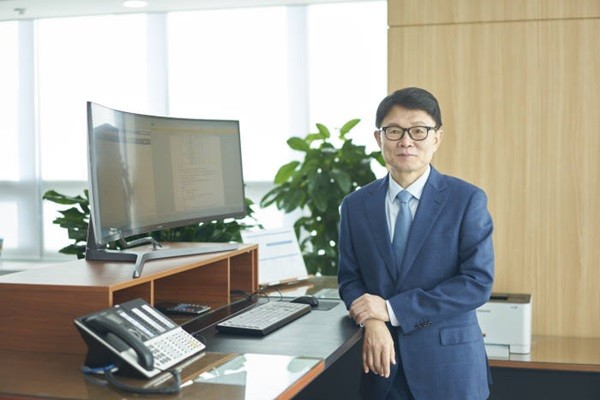 South Korean electronic components manufacturer called SoluM is also getting ready to go public through KOSDAQ this year. It selected Mirae Asset Daewoo as the company that will oversee the listing process and it is looking to go public sometime during the second half of this year.
SoluM was established in 2015 when ESL (Electronic Shelf Label), power module (power supply component for electronic devices), and tuner (receiver modules for broadcasting) sectors were separated from Samsung Electro-Mechanics' DM (Digital Module) Business Department.
Its performance in 2019 improved greatly as its annual sales increased from $604 million (700 billion KRW) in 2018 to $777 million (900 billion KRW) in 2019 mainly due to TV module that integrates tuner, power module, and imaging board into one module. Although manufactured tuner and power modules initially, it has come up with a new integrated module by branching out towards the imaging board field. ESL is also a major source of sales for SoluM. Its sales in ESL, which indicates selling price and discounts in real time, doubled as its market shares have started to increase globally. SoluM was established as a holding company centered on employees where domestic and foreign executives and employees participate as shareholders. It is pushing for a new leap by going public and it is looking to make more than $863 million (1 trillion KRW) in annual sales this year.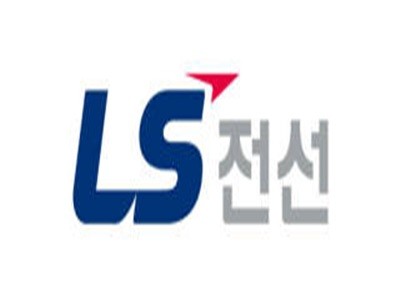 LS EV Korea, which is a subsidiary of LS Cable & System that makes parts for electric vehicles, is also looking to go public through KOSDAQ. It requested for a preliminary screening last month.
LS EV Korea was established when LS Cable & System separated its Electric Vehicle Components Business Department in November of 2017 and it supplies power supplies for electric vehicle and manufactures components that operate and control sensors. Harness for electric vehicle, battery pack, and ESS (Energy Storage System) components are some of its main products. Its customers are BYD, Volkswagen, Volvo, and LG Chem. Its sales in 2018 were $190 million (220 billion KRW) and it currently has about $345 million (400 billion KRW) in balance from contracts.
"We are planning to use funds that we receive from going public to increase investments in facilities and technology and to promote LS EV Korea as a multinational electric vehicle components manufacturer." said President Myung No-hyeon of LS Cable & System.
LS EV Korea is planning to enhance its marketing through China and Europe and make annual sales of $863 million (1 trillion KRW) by 2023. LS Cable & System has a 53% stake in LS EV Korea while the remaining 47% stake is owned by private investment funds. Korea Investment & Securities will oversee the listing process of LS EV Korea.
Staff Reporter Yun, Geonil | benyun@etnews.com