New changes in the dynamics of South Korea's semiconductor material industry are expected as DuPont has set up EUV (Extreme Ultraviolet) photoresist production facilities in South Korea. 90% of supply and demand of EUV photoresists had been coming from Japan in the past. However, DuPont has emerged as a new alternative as South Korean Government and South Korean companies have quickly worked on diversifying key semiconductor materials ever since Japanese Government imposed trade restrictions. The industry believes that DuPont can be a golden opportunity for it to diversify semiconductor materials faster.
EUV photoresist is a material that is absolutely needed during semiconductor manufacturing process. During semiconductor manufacturing process, photolithography process that repeatedly prints the shape of a circuit on top of a circular wafer using light is a process that cannot be left out. Photoresist must be applied on a wafer so that the shape of a circuit is left on a wafer.
EUV photoresist especially is used for next-generation semiconductor manufacturing process because EUV is emerging as a potential light source for 7nm microfabrication process rather than ArF and KrF light sources that are currently used as main light sources.
Samsung Electronics especially is devoting its heart and soul into introducing a foundry business for EUV process as part of its strategy to become the best system semiconductor company in the world.
EUV photoresist production, which requires advanced techniques, had been led by Japanese companies. JSR Corporation, Shin-Etsu Chemical, and Tokyo Ohka Kogyo were responsible for more than 90% of supplies of EUV photoresists in South Korea. This extreme dependence has been clearly exposed ever since Japanese Government imposed its trade restriction on EUV photoresist in July of last year.
However, DuPont has started to emerge as a potential alternative that can fill the void left by Japanese companies. Although its investment in the South Korean market is lower than its investment in the Taiwanese market, it seems that DuPont decided to invest in the South Korean market believing that it can target gaps where there is not any competitor.
The industry believes that DuPont's level of EUV photoresist technology has yet to reach the appropriate level for it to be applied to actual manufacturing process. However, the industry expects that DuPont can quickly improve relevant technologies as it is familiar with the South Korean market.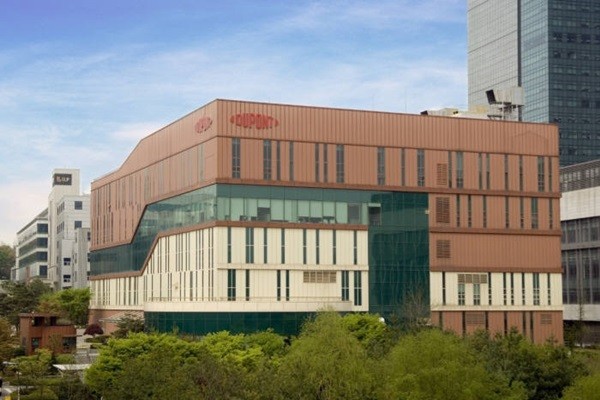 DuPont has been consistently building its foundation within the South Korean semiconductor industry by supplying photoresists and operating production and R&D facilities in South Korea.
When it was part of DowDuPont, it had an experience with supplying photoresists to Samsung Electronics. Its subsidiary called Rohm and Hass Electronic Materials Korea had manufactured materials and components for semiconductor from its two facilities in Cheonan since 1998.
"Because DuPont already has production facilities set up in South Korea, it will just have to bring in new equipment to manufacture EUV photoresists." said a high-ranking official from the semiconductor industry.
Its R&D Center, which is located near Samsung Electronics' facilities in Hwaseong, has about 300 employees researching on next-generation electronic materials. This is the best condition for it to research on relevant technologies along with Samsung Electronics that is putting efforts into constructing EUV production facilities.
It is understood that DuPont had already exchanged its EUV photoresist samples with Samsung Electronics many times. In order to accelerate development of EUV photoresist, DuPont brought in ArF immersion lithography system to its R&D Center.
Experts believe that ArFi lithography system will be enough to evaluate basic performance of EUV photoresist. If DuPont continues to work with Samsung Electronics at a close distance after evaluating basic performance, DuPont can accelerate development process of EUV photoresist.
It is expected that the dynamics in supply of semiconductor materials in South Korea will be faced with bigger changes due to DuPont's investment. As it becomes likely that DuPont will fill in the gaps left by Japanese companies, it is understood that current EUV photoresist manufacturers are considering alternatives so that they can continue to supply their products to South Korean companies. It is heard that Japanese companies are in a conflict between Japanese Government's stance and public opinions in Japan and survival in the South Korean market.
For example, a Japanese major EUV photoresist supplier notified its South Korean major customers that it would even manufacture photoresists through OEM (Original Equipment Manufacturing) method while another Japanese supplier promised that it would make relevant investments in the South Korean market.
These situations are expected to become a catalyst for diversification of materials that has been making a slow progress.
"While there was a high chance that it would take a considerable time to develop replacements for EUV photoresist with our infrastructures, DuPont's investment will be an opportunity for South Korean companies to quickly raise the level of their next-generation semiconductor technologies." said Professor An Jin-ho of Hanyang University.
Staff Reporter Kang, Hyeryung | kang@etnews.com