South Korea's Smartphone parts manufacturers are working on preparing an answer to Samsung Electronics' plan to release more Smartphones manufactured through ODM (Original Design Manufacturing) method.
According to the industry, a business partners committee that is a group of Samsung Electronics' partners formed a task force (TF) last month.
This TF was established to look for directions of Samsung Electronics' partners' businesses in the future and strategies as Samsung Electronics is looking to release more Smartphones based on ODM method and it has an exclusive department for each major part to analyze products made through ODM method and the market.
It is unusual to see a TF comprised of Samsung Electronics' partners. "This is the first time seeing a TF after working with Samsung Electronics for more than ten years." said a representative for a Smartphone parts manufacturer.
It seems that Samsung Electronics' partners are putting their heads together to prepare a countermeasure because they believe that this recent move by Samsung Electronics will have huge impact on their businesses.
Actually, few of these businesses are looking to deal with Chinese ODM companies that are producing Samsung Electronics' Smartphones. Some of them have already started having discussions with Chinese companies. It is understood that these Chinese ODM companies are also looking for partners from South Korea.
According to the industry, it is heard that Samsung Electronics can reduce its production cost by 8% when it produces its Smartphones through ODM companies. This is a way for Samsung Electronics to strengthen its competitive edge in price and it can also look to recover its market shares within low-end Smartphone markets such as China.
However, ODM is a method that has an outsourcing company develop and produce Smartphones for Samsung Electronics. As a result, it will definitely bring changes to current positions of Samsung Electronics' partners since an outsourcing company will be responsible for design, parts, and assembly.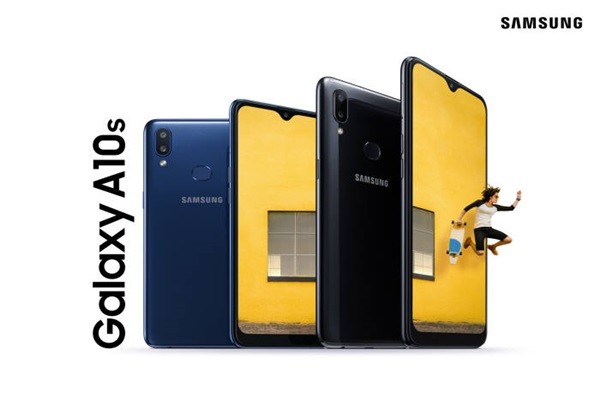 Reason why Samsung Electronics' partners formed a TF and are actively looking to deal with Chinese ODM companies is because they believe that Samsung Electronics will continue to look to release more Smartphones based on ODM method.
"It seems that Samsung Electronics is having a difficult time competing against others within Chinese market as it decided to pull out from its factory in China." said the CEO of a Samsung Electronics' current partner. "We think that Samsung Electronics is pushing for ODM method because low-end Smartphones involve fierce competitions for lower price."
Samsung Electronics' partners are actively looking for opportunities instead of waiting for them as changes are starting to take place.
"Because we have most of our factories in Vietnam, we can have better competitive price than Chinese Smartphone parts manufacturers." said the CEO of a different Samsung Electronics' partner. "If we are able to gain more competitiveness, Samsung Electronics will be able to produce more Smartphones on its own once again."
It is heard that Samsung Electronics introduced its current partners to Chinese ODM companies are encouraging collaboration between Chinese companies and South Korean companies.
It will be interesting to see whether South Korean Smartphone parts manufacturers can effectively overcome current change that has brought by Samsung Electronics that is world's biggest Smartphone manufacturer and is practically leading South Korea's Smartphone industry alone.
Meanwhile, it is heard that Samsung Electronics is planning to produce about 60 million Smartphones next year through ODM method. If there are positive sales, Samsung Electronics can increase the number to 80 million. However, these numbers are actually lower than the number, which is 100 million, that the industry was hearing initially. It is heard that Samsung Electronics is planning to produce about 30 million Smartphones by end of this year through ODM method.
Staff Reporter Yun, Geonil | benyun@etnews.com