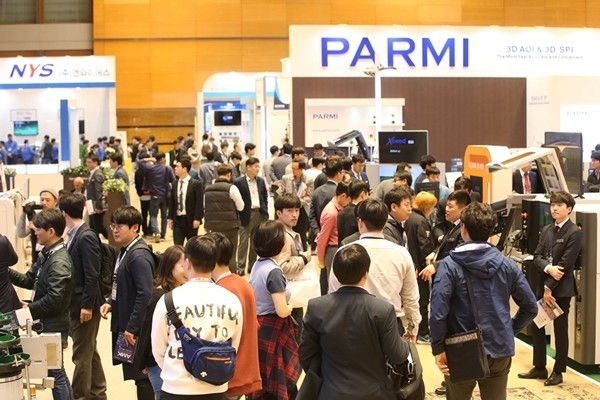 'Electronics Manufacturing Korea 2019, (henceforth referred to as EMK 2019)' will have its opening at COEX in Samsung-dong, Seoul starting this coming May 15th(Wed), and will stay open until the 17th(Fri). EMK 2019 will be hosted by Reed K. Fairs Ltd., a joint venture of the world's greatest exhibition organizer Reed Exhibitions, and K. Fairs, a domestic professional organizing company.

EMK 2019 will be showcasing a total of 5 detailed exhibitions. First opening in 2000, this year celebrates its 20th iteration, and in addition to SMT/PCB & NEPCON Korea, △ Printed Electronics & Electronic Materials Show △ Film Technology Show △ Photonics & LED Seoul △Collaborative Robotics Zone will all be present in one location to form Korea's most significant scale electronics manufacturing related exhibition.

Autotronics Manufacturing Korea 2019, (henceforth referred to as AMK 2019), first opened and was co-hosted in the exhibition in 2017, and participating companies and visitors were able to benefit from the synergistic effect between the electronics manufacturing industry and the autotronics manufacturing industry. With more attention from exhibitors, it is planned to be on a bigger scale compared to the years before. This year's exhibition has further developed into one of the nation's leading electronics manufacturing-related exhibitions that can cover all processes from the beginning to the end of the electronic manufacturing industry by integrating existing exhibitions and holding new exhibitions.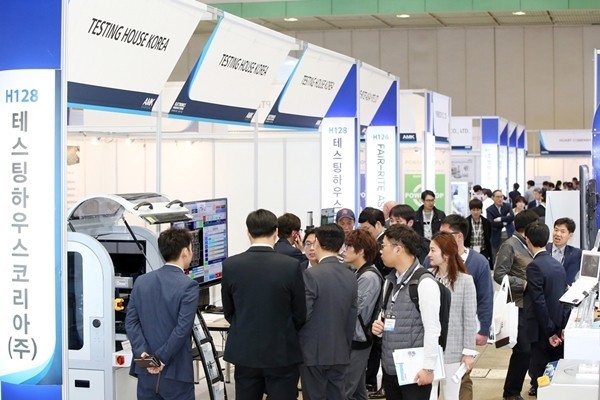 The exhibition is attracting attention not only from outstanding domestic IT, electronics, semiconductor companies such as Samsung, LG, SK, but also from autotronics related companies. Overseas, buyers invited from various Asian countries such as China, Japan, and Vietnam will visit this exhibition, and a large number of people from the related industries including domestic and overseas are invited. Besides, efficient business programs between participating companies and visitors such as △Online pre-matching △Direct interview matching during the exhibition △Matching management post-exhibition, which were successfully operated starting in 2017, are prepared.

Additional events, which are held together with the exhibition, give the visitors a variety of things to enjoy. Of these, the smart factory responsive SMT demo line, which is receiving the most attention in the field of electronic manufacturing, garnered high interest, even before the beginning of the exhibition. In celebration of the 20th anniversary of the exhibition, the smart factory responsive SMT demo line in the exhibition hall will be demonstrated with the participation of domestic manufacturers, overseen by Hanwha and the organizers. Also, the technology seminar targeting participating companies will serve as an excellent opportunity to gain information about the new technology and equipment of participating companies.

Outside of these, there is also much attention from participants and visitors for △The material research institute's presentation on cutting-edge electronic technology △KAMP Spring Symposium △2019 International Future Automobile Forum which will also be held during the duration of the exhibition. Along with this, various events such as the 20th anniversary welcome reception and 20th-anniversary special event are prepared, and it is expected to become a festival for the related industries.

For more information, please visit the official website of the exhibition. You can contact the exhibition secretariat for further inquiries or group visits. Free pre-registration is also available on the exhibition website, and free admission to the exhibition is available when registering online until May 14th (Tue). During the exhibition period, free shuttle bus services to Daegu, Gyeongbuk, Changwon, and Gwangju are also in progress. More information on this topic can be found on the homepage.

Electronic Times Internet Reporter Eunjung Judy Yu(judy6956@etnews.com)