Artificial intelligence (AI) research teams from South Korea and France that are affiliated to Naver created a machine translation model that is specialized for biological and medial information. This model has prepared a steppingstone for countries to easily exchange documents and research results related to COVID-19 and work together.
Naver Labs Europe and Naver Papago Team developed an AI translation model that accurately translates information related to COVID-19. The model is able to translate texts from biological and medical fields, whereas it is difficult to translate them with current AI models. The model basically acts as a group of medical personnel who has vast amount of professional knowledge and is proficient in many languages.
Naver Labs Europe is going to make the corresponding model public through an open source sharing site GitHub starting from this month and receive applications from potential users.
"Since last year, research teams from South Korea and France started working on a project that would upgrade everyday language AI translation technology so that it could also translate texts from professional fields." said a representative on June 10. "After applying the corresponding model to biological and medical fields as COVID-19 started to spread earlier this year, we obtained meaningful results." Naver expects that the corresponding model will contribute to quickly and accurately sending biological and medical information related to COVID-19.
Naver introduced the corresponding model as a "cutting-edge multilingual domain artificial neural network machine translation model". It can translate Korean, French, German, Italian, and Spanish into English and it is specialized for biological and medical data.
The model can translate many languages while general AI translation needs to have separate AI models based on language. The AI translation model developed by Naver Labs Europe and Papago is excellent for storage and stability as it can translate five different languages into English.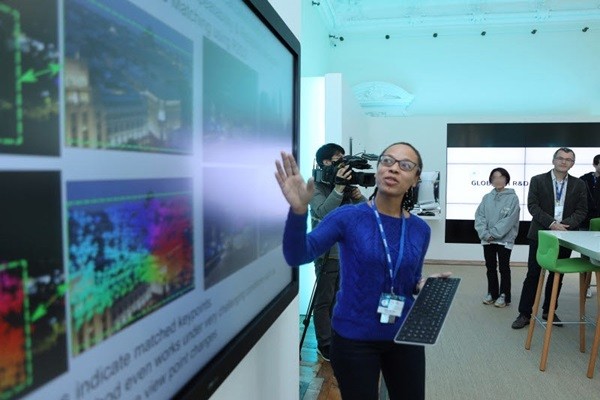 Research teams have trained AI by applying a tag called "MEDICA" to biological and medical big data. In other words, they have trained AI with biological and medical terms and background knowledge.
"By changing settings, it can perform general translation or translation for biological and medical fields by selecting domain tags." said a representative for Naver. "Depending on how a domain tag is used, the model will translate a same sentence differently."
Translation quality of the model is similar to that of "bilingual models" that currently have the best performance out of translation models. The model is useful for translating languages such as Korean and Italian that lack data compared to English.
Naver believes that the research done by Naver Labs Europe and Papago has helped AI translation in professional fields take a major step forward. General translation models have limitations when accurately translating terms from professional fields.
Naver Las Europe is one of four major AI research institutes in the world and it was acquired by Naver in 2017. It is located in France and it performs researches on cutting-edge technologies such as AI, computer 3D vision, and natural language processing. Naver introduced its plan to establish a "global AI research belt" that has France, South Korea, Japan, and Vietnam as the main bases last year. Its plan is to compete against multinational companies such as Google and others that are centered on the U.S. regarding cutting-edge technologies.
"We are currently going through an unprecedented time where the mankind is talking about a single topic called COVID-19 for a long period of time." said Shin Joong-hui who supervises the Papago service. "We have come up with a model that can easily overcome differences in languages."
Shin also expects that data related to COVID-19 that is being built up will be used for research activities in various fields such as economy, crisis management, and public health in the future.
Staff Reporter Kim, Siso | siso@etnews.com