"Semiconductor Design Support Center" that the South Korean Government is pursuing in order to find promising fabless companies in South Korea will go into operation in this July. The center will be a key base that will help fabless companies from product planning to manufacturing of prototype so that companies can focus entirely on research. It will be interesting to see whether the center can play act as an "incubator" that vitalizes South Korea's system semiconductor ecosystem.
According to the industry, the Consortium of Semiconductor Advanced Research (COSAR) is in the midst of preparations in order to start operating Semiconductor Design Support Center this July.
Semiconductor Design Support Center is a project prepared by the Ministry of Trade, Industry and Energy (MOTIE) in order to find and support promising fabless companies in South Korea. It is a follow-up measure to President Moon Jae-in's announcement on "system semiconductor promotion strategy) made in April of 2019.
The center will invest $4.87 million (6 billion KRW) annually in order to help fabless companies. It will be located on the first floor of Gyeonggi Urban Innovation Corporation's Business Growth Center. In 210-pyeong space, up to 13 design companies will be given an office space at no cost.
An environment will also be prepared so that system semiconductor companies that use the center can focus solely on technology development. Public office space, meeting rooms, server equipment, measuring instruments, and research facility will be available to employees from fabless companies.
COSAR is also looking into providing EDA (Electronic Design Automation) tools that will be available within the center. Because each EDA tool can cost up to $162,000 (200 million KRW), it can be a great financial burden for small fabless companies. As a result, even illegally duplicated programs have started to appear within the market.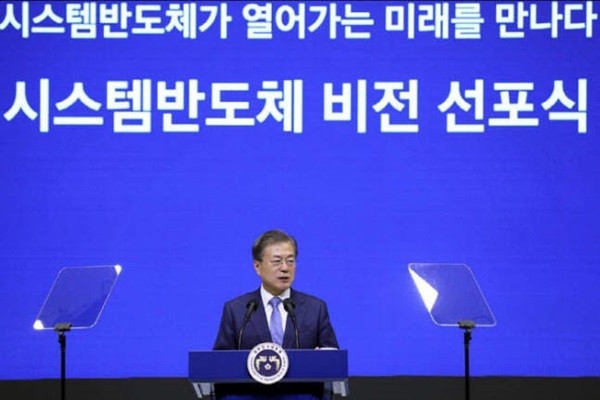 The center is planning to work with global EDA tool providers such as Cadence, Synopsis, and Mentor Graphics in order to secure programs that are critical for small fabless companies. It is also going to cover most of MPW (Multi Project Wafer) cost for manufacturing prototypes and connect fabless companies with foreign customers and investors.
"We are planning to provide "one stop service" for selected companies." said Kim Hui-won who is the head of COSAR. "We are going to continue to work closely with selected companies so that they can pioneer their respective markets."
Establishment of the center is very meaningful as it is the first space designated to develop fabless companies. Although there have been many supports by the government, there has not been any case of supporting fabless companies with office space and research instruments and encouraging them with technology development.
The industry expects that the center will act as an "incubator" that can expand South Korea's weak system semiconductor ecosystem.
While the exterior of the center is set to be completed this month and various equipment and EDA tools are secured in June, selection process of companies that will move into the center will also take place. For this year, 10 fabless companies will be selected. Another 10 companies will be selected in early 2021 bringing the total of companies to 20 by the end of 2021. Companies that do not use the center's office space can visit public office space and meeting rooms and use services provided by the center.
"Our goal is to build infrastructures that can help anyone who works in the system semiconductor industry." said Kim.
Staff Reporter Kang, Hyeryung | kang@etnews.com