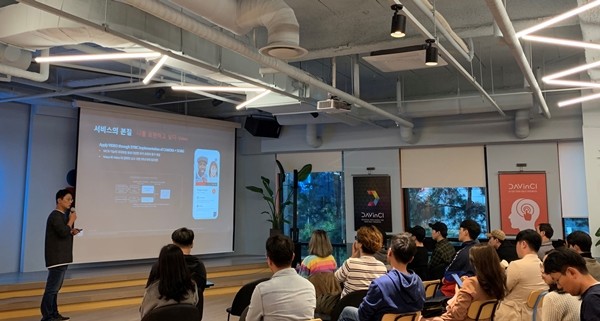 SOMESING, a leading karaoke DApp in South Korea, held "SOMESING with Artists," on the 31st of October. A total of 50 singers have attended the event and showed interest in becoming content creators on SOMESING.

Over 50 singers have participated in the event, including Yeon Kyu-Sung, HoneyG, An Ye-Seul, Baek Bong-gi, as well as Youtuber Tuntun and Youtuber Yomi. "We have prepared so that our platform can provide more opportunities for artists to create high-quality content. We hope artists were able to better understand the fundamentals of our platform including our unique token economy," said SOMESING Team. "The participants were especially interested in the Duet function of SOMESING, and we hope to develop this function to expand our horizon."

"SOMESING with Artists" briefing was held as part of a marketing promotion ahead of the official service launch.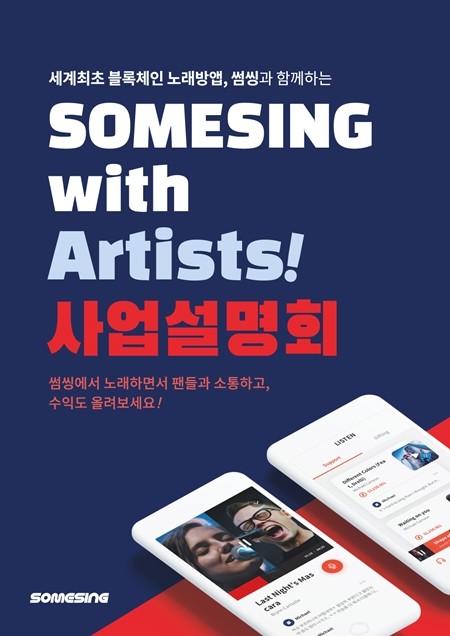 Artist Yeon Kyu-Sung commented, "There is huge merit that artists can generate revenue through song contents in the app without the need for separate equipment. Top-quality music sources, as well as studio-quality effects and recording functions, lower the barrier for aspiring artists to create and share their masterpieces. I am looking forward to the official launch of the app."

Kim, CEO of SOMESING, added, "We plan to close our beta service in short future and proceed with Main-net service launch. We hope SOMESING grows to hold a strong position in the industry as a killer DApp that leads the way of commercialization of blockchain."

Electronic Times Internet Reporter Eunjung Judy Yu(judy6956@etnews.com)