South Korean companies have localized antenna cable that is used for 5G Smartphones. It is expected that demands for this component will grow as 5G Smartphones become generalized.
According to the industry, DKT has developed modified polyimide-based 5G antenna cable called 'FPCA' and it supplied it to LG Electronics for its recently released 5G Smartphone V50S.
FPCA is a type of a cable that connects 5G antenna to main board and it is called FPCA (FPCB (Flexible Printed Circuit Board) + Assembly) because it mounts a chip or a connector into a FPCB.
FPCA is not used for 4G (LTE) Smartphones as most of 4G Smartphones are based on LDS (Laser Direct Structuring) method that inserts a pattern into injection molded plastic using laser and plates with copper or nickel. Only Apple has used FPCA based on LCP (Liquid Crystal Polymer) material for its iPhones.
Large-capacity cables are needed because 5G Smartphones require more antennas that send more signals within 5G environment.
However, LDS method is not suitable for 5G Smartphones because it sends single signal from single cable and is not suitable for ultrahigh speed and ultrahigh capacity telecommunication. It is also not suitable design-wise.
On the other hand, many signal transduction circuits can be installed within single FPCA. FPCA is also flexible design-wise as it can be bent or folded. It has emerged as an alternative technology for 5G Smartphones.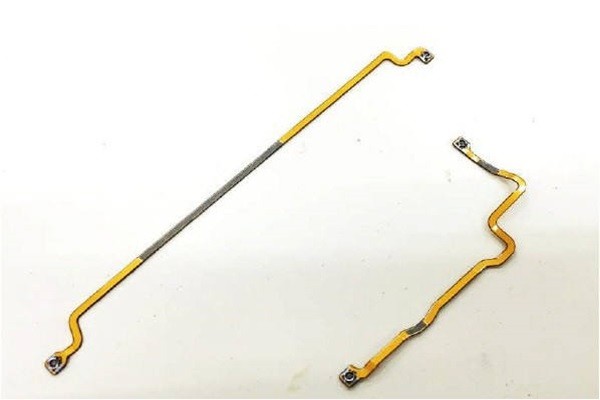 According to the industry, Apple has been using LCP-based FPCA since 2017 in order to prepare for 5G network. South Korea's Smartphone industry has also prepared FPCA for antenna in order to prepare for 5G network.
However, LCP that is used by Apple is only supplied by Japanese companies such as Toray, Kuraray, and Murata. Apple's iPhones' LCP materials are mostly from Murata.
DKT, SKC Kolon PI, and LG Electronics have worked together to localize 5G antenna cable. While DKT has coordinated overall development such as design and evaluation, SKC Kolon PI was responsible for MPI (Message Passing Interface).
MPI-based FPCA developed by DKT and SKC Kolon PI was first used for LG Electronics' V50 that was released in May and it is also used by V50S as relevant technologies have stabilized.
"Although we used different materials from Japanese companies, our materials implement same performance as LCP materials from Japanese companies and we have secured reliability even for bandwidth under 6GHz and high-frequency bandwidth such as mmWave." said a representative for DKT.
It is likely that demands for MPI-based FPCA will grow in the near future. Considering the fact that limited models out of flagship models that were released this year were 5G Smartphones, it is expected that level of importance and demands for MPI-based FPCA will grow starting from next year when 5G Smartphones will be generalized.
According to the industry, Samsung Electronics has also started using MPI-based FPCA and this increases the possibility of relevant materials and components markets to grow.
Staff Reporter Yun, Geonil | benyun@etnews.com