Seoul Semiconductor stated that they conducted chromosome tests on two employees from their partnering companies who had shown abnormal symptoms since radiation exposure accident that occurred last month and that their chromosome tests came out normal.
Total of seven employees were under suspicion for radiation exposure. All of them received normal blood results after going through blood tests. However, two employees had still showed abnormal symptoms such as red spots, pain, and heat on their fingers and went through additional medical examinations.
Radiation exposure accident happened due to an X-ray machine that looks for any defect in LED package. When Nuclear Safety and Security Commission (NSSC) was conducting an on-site investigation, safety devices were lifted causing radiation to be released. Employees put their hands inside the X-ray machine when radiation was being released.
Corresponding X-ray machine has a safety switch and is designed so that radiation is not released when its door is open. However, radiation was released when they were putting their hands inside the X-ray machine to inspect the machine while safety switch was blocked off with a tape.
NSSC ordered Seoul Semiconductor not to use the X-ray machine during its first on-site investigation. It ordered for additional suspension of use afterwards when it was found that it was possible to use other similar inspection machines even when interlocking devices were lifted.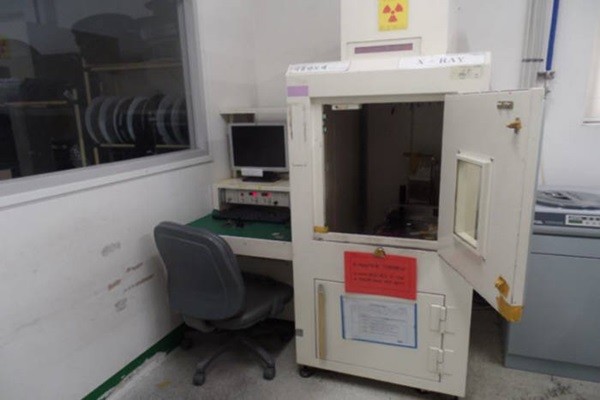 Seoul Semiconductor put out an official statement under the names of President Lee Jung-hoon and President Yoo Hyeon-jong after receiving many concerns and inquiries from domestic and foreign customers, families of Seoul Semiconductor's employees, and Seoul Semiconductor's partnering companies as some of the facts were twisted when they were becoming known to the public.
"Even if the door of the X ray machine is opened and the level of radiation exposure is measured, the value will be extremely small." said Seoul Semiconductor through its statement. "Even if the door is opened for 8 hours a day and 365 days, the value will be lower than 5mSv that is the annual equivalent dose rate." Seoul Semiconductor also added that its X ray machine has lower radiation exposure than X ray machines used by airports to check luggage and that its X ray machine's radiation exposure is less than 400th and 4,000th of radiation exposures of hospitals' check X-ray machines and CT scanning machines. In addition, it stated that radiation is different from radioactivity and that there is zero radioactive material inside of its plant.
"We are extremely sorry about the fact that we had caused so many people to worry." said Seoul Semiconductor. "We are going to do our best to make sure that our employees and employees of our partnering companies are healthy and safe."
NSCC is planning to carry out an accurate evaluation on exposure dose rate on patients that may be exposed to radiation for accurate trace and treatment purpose.
Seoul Semiconductor is a company that specializes in LED and it makes LED products that go into lights, cars, and Smartphones through its own technologies. According to a market research company called IHS Market, Seoul Semiconductor was ranked fourth in the world based on sales in 2018.
Staff Reporter Yun, Geonil | benyun@etnews.com