POSCO Chemical is preparing to target electric vehicle secondary battery material market on full-scale.
It stated that it finished constructing a production plant that can produce 6,000 tons of cathode materials annually.
By having this new plant on top of its plant in Gumi that is already in operation, it now has production capacity of 15,000 tons of cathode materials.
Since August of last year, it has been constructing 165,203m2 cathode material production plant, which is equivalent to 20 soccer stadiums, in Gwangyang.
Its Gwangyang production plant will have production capacity of 30,000 tons of cathode materials once it finishes second stage of extension that will add 24,000 tons of cathode materials in March of 2020.
It is planning to gradually increase production capacity of its Gwangyang plant up to 80,000 tons after considering market conditions and orders in the future.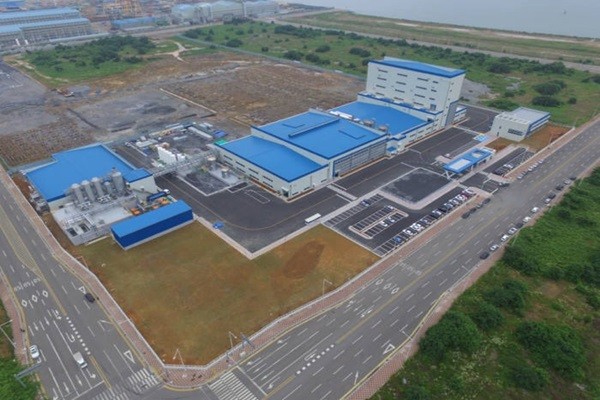 It explained that extension of its Gwangyang plant will help secure groundwork for obtaining orders of electric vehicle battery materials.
It is currently constructing NCM622 cathode material (cathode material that nickel, cobalt, and manganese in a ratio of 6:2:2) production line at its Gwangyang plant. Battery efficiency improves as percentage of nickel of cathode material increases.
"To meet number of demands for secondary batteries that is increasing rapidly with electric vehicle industry at the center and to respond to orders from domestic and foreign customers, we are going to expand production system of our Gwangyang plant starting with the first stage of extension." said a representative for POSCO Chemical.
While carrying out research on next-generation materials through its Secondary Battery Material Research Center, it is also looking to make more than $1.19 billion (1.4 trillion KRW) in energy material business by 2021 by extending natural graphite anode material production line by 2021 and constructing artificial graphite anode material production plant in Pohang.
Staff Reporter Jung, Hyeonjung | iam@etnews.com