Kia Motors and GM Korea have started preliminary marketing as they prepare to release their new eight-seat SUVs called 'Mohave Masterpiece' and 'Traverse' respectively in three months. They are planning to induce interests of consumers to their new SUVs as Hyundai Motor Company is going through lack of production of its new eight-seat SUV called 'Palisade'.
According to automotive industry, South Korea's eight-seat SUV market is growing rapidly starting with Palisade. Hyundai Motor Company's initial goal was to sell 40,000 Palisades in South Korean market in 2019. However, it had sold more than 28,000 units by the end of May. It is expected that there will be more potential demands as Hyundai is planning to export Palisade to the U.S. market this summer. This is the reason why Kia Motors and GM Korea are rapidly carrying out marketing activities for their new eight-seat SUVs.
Kia Motors is currently receiving applications for advance notification service for Mohave that is expected to be released this September through its homepage. By entering simple personal information, one can receive latest in formation and events for Mohave through his or her Smartphone. Through this event, Kia is planning to continue to induce interests of consumers towards Mohave.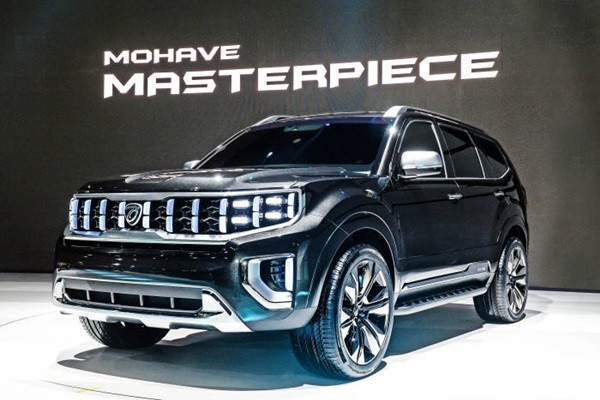 New Mohave will be named 'Mohave Masterpiece' just like the concept car that was introduced at Seoul Motor Show this year. Although it is a partially-changed model, Kia Motors is planning to display it as a completely changed model by changing front and rear design, improving powertrain, and adding high-tech specifications.
Mohave Masterpiece is applied with unprecedented design that was introduced through the concept car. It will emphasize a grand sight and heaviness through vertically-arranged lights that do not have separation between the grille and lamp. Rear design will maintain uniformity as the front design and display a stable image through new rear lamps.
Its powertrain is equipped with rear-wheel-based V6 3.0-liter diesel engine to improve drive performance. In addition, Kia Motors is going to emphasize commercial value of Mohave Masterpiece by adding its latest technologies such as ADAS (Advanced Driver Assistance System) and latest connectivity functions.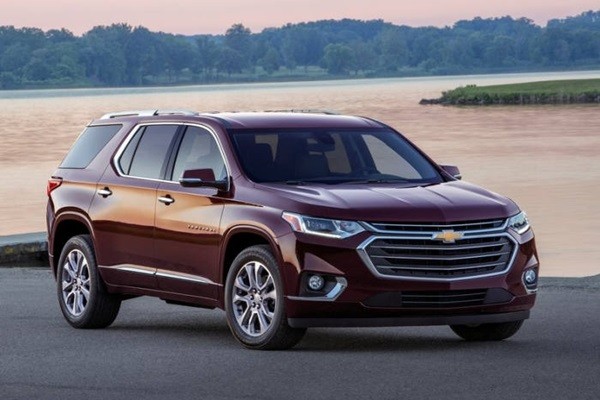 GM Korea has officially started advertising new Traverse. First, it uploaded one-minute video introducing Traverse on its YouTube channel. This short-video, which starts with a slogan 'SUPER SUV over SUV, SSUV Traverse', introduces Traverse that will be available in South Korean market.
This video shows other SUVs being threatened of Traverse that makes its appearance when the door of a container is opened and leaving. Through this video, GM Korea emphasized that Traverse is the longest SUV out of SUVS that are currently on the South Korean market.
The whole length of Traverse is 5,198mm. This length allows Traverse to be spacious and to have enough space for loads. Its wheelbase is 3,071mm and it provides third-row legroom (851mm) that is the widest compared to other eight-seat SUVs. Loading capacity of its trunk is 651 liters and it increases up to 2,781 liters when the second and the third rows are both folded.
In addition, many imported cars such as Ford Explorer, Jeep Grand Cherokee, Land Rover Discovery Sports, Lexus NX, Volvo XC60, and Jaguar F-Face that will directly and indirectly compete with Traverse appear in this video. By doing so, GM Korea emphasizes the fact that Traverse will compete with other imported SUVs. Actually, Traverse is already competing with Explorer within the U.S. market.
Staff Reporter Jung, Chiyeon | chiyeon@etnews.com