The National Assembly of the Republic of Korea is introducing legislation task supporting system based on AI and Big Data. Its goal is to strengthen public and parliamentary services by increasing work efficiency through new technologies. It is trying to utilize latest technologies more to clear its stigma as 'animal-like national assembly' and become 'leading national assembly'.
According to the National Assembly of the Republic of Korea, legislation supporting agencies such as National Assembly Secretariat, National Assembly Budget Office, and National Assembly Research Service are going to prepare ways that will gradually apply AI and Big Data technologies to entire tasks.
National Assembly Secretariat, which is responsible for administration affairs within the National Assembly, is planning to apply 'Intelligent Legislation Information Service' project to next year's budget. It has carried out a project to establish ISP (Information Strategy Planning) since last year and it received results of research this year. It is planning to improve work efficiency through AI and Big Data and enhance public relations services.
It is going to weed out similar and overlapping bills that have same contexts but worded differently by using XML (eXtensible Markup Language). "How we read and review bills through Korean files is inefficient." said a representative for National Assembly Secretariat. "We are going to introduce a way that will analyze provisions automatically through XML system when revised bills are submitted as Korean files." It is going to carry out a public bidding shortly to introduce relevant technologies.
The National Assembly's Bill Information System and homepage will be restructured. Current bills cannot be searched through names that are well-known to the public as they require formal names to be searched. National Assembly Secretariat will also push for a plan that allows one to obtain every issued bill, record of meetings, and statistics of a member of the National Assembly whenever he or she searches for corresponding member through Naver and other portal sites.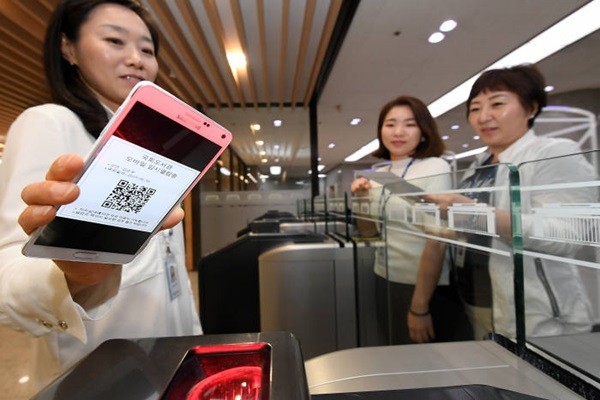 National Assembly Budget Office sent out an order for 'research on examples and methodology of economic data analysis utilizing Big Data' on the 4th. It is going to invest $17,000 (20 million KRW) and it is expecting to receive results of the research back between September and October.
National Assembly Budget Office is an agency that supports with analysis of budget and funds. "As we face the Fourth Industrial Revolution, agencies related to economic policies are also utilizing Big Data for price and GDP index." said a representative for National Assembly Budget Office. "We believe that Big Data will be useful for developing and analyzing economic indexes."
It is going to review results of the research and establish a system that can actually be applied to actual tasks. "Not only are we going to support members of the National Assembly with evaluating budget, but we are also going to provide analytical reports after finding out interests of the public towards financial affairs through Big Data analysis." said Director Lee Jong-hoo of National Assembly Budget Office.
National Assembly Research Service is also going to look into introducing AI. It is going to carry out research for four months by investing $21,000 (25 million KRW) and decide on whether it is going to actually apply AI to actual tasks.
It is going to utilize AI and Big Data for supporting legislation activities of members of the National Assembly. When its system is established, it is expecting that work efficiency of legislative investigators will increase.
National Assembly Library, which is the first National Assembly supporting agencies to introduce Big Data and AI, is going to declare 'intelligent information SOC (Share Open Connect)' strategy on the 26th. It is going to share high-quality data to the public and it is the follow-up measure to its Big Data-based intelligent parliamentary supporting service called 'Argos' that was introduced in February.
It also recently started a pilot mobile call card service based on SNS authentication. Anyone can download a QR code from a Smartphone to use its services.
Staff Reporter An, Youngguk | ang@etnews.com