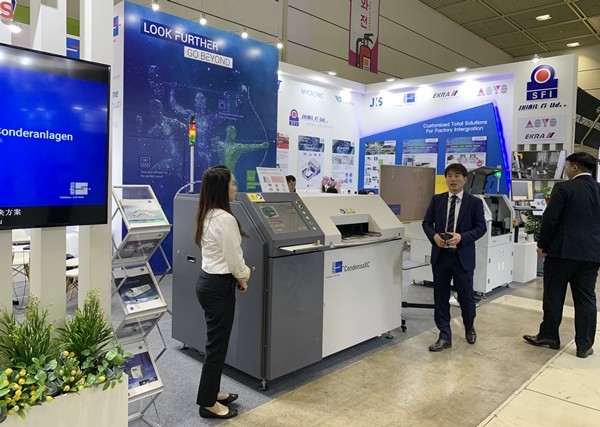 Rehm Thermal Systems showcased 'CondensoXC' and 'Vacuum Solution' in '2019 Electronics Manufacturing Korea (henceforth referred to as EMK 2019)', which is held at COEX from the 15th(Wed) to 17th(Fri).

'Rehm Thermal Systems' is a manufacturer for various heat-related solution equipment headquartered in Germany, and has been recognized for its unique system, selling more than 6000 equipment worldwide over 28 years. Establishing a Korean subsidiary in Gyeonggi Province last year, we are actively supporting the domestic and Asian markets with active support.

Unlike conventional convection soldering, 'CondensoXC' evaporates a solution called 'Galden®' and uses it for soldering. It can transfer heat more precisely and efficiently to the board, making it high-quality soldering equipment suitable for small-scale production of prototypes and multi-product types. Also, Rehm's vacuum know-how is applied, so it is possible to apply very high-quality soldering process with less than 2% of void rate to PCB with high heat weight.

An official explained, "Rehm's own patented technology uses a completely different soldering method to other companies doesn't impact PCB, and can reduce maintenance costs by reducing the consumption of Galden®, an expensive medium, to under 50% compared to other companies."

Meanwhile, Korea Electronics Manufacturing Korea has grown into an internationally recognized exhibition, receiving steady interest from domestic and foreign buyers as Korea's largest electronics manufacturing exhibition. Since 2017, it has been Co-hosted with 'Autotronics Manufacturing Korea (AMK)', and provides various seminars and events for exhibitors and visitors.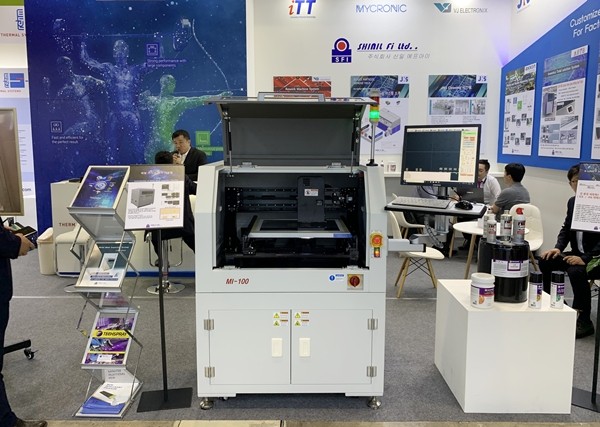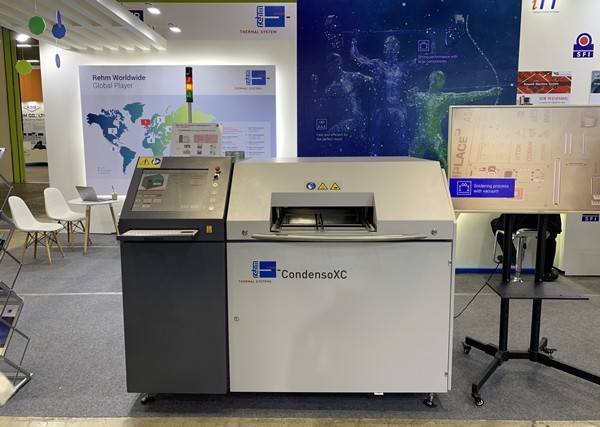 Electronic Times Internet Reporter Eunjung Judy Yu(judy6956@etnews.com)