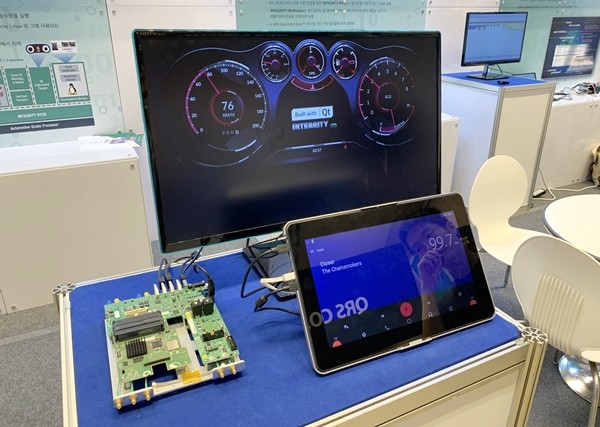 Green Hills Software showcased real-time operation system (RTOS) in '2019 Electronics Manufacturing Korea (henceforth referred to as EMK 2019)', which is held at COEX from the 15th(Wed) to 17th(Fri).

Applied to a wide range of electronic products from MP3 players to large airplanes, Green Hills Software's technology and services have been adopted by many well-known global companies from over 50 countries. Platforms developed by Green Hills Software have been received market recognition for its independence and security. Especially its real-time operating system and embedded development solutions have the merit of supporting a wide range of hardware and software platforms.

INTEGRITY (a real-time operating system and Green Hills Software's flagship product), royalty-free certification, u-velOSity (a lightweight real-time operating system for small MCUs), TCP/IP networking stack supporting IPv6, MULTI (an integrated development environment for developing INTEGRITY and u-velOSity), AdaMULTI integrated development environment, ASIL-D certified compilers, DoubleCheck integrated static analyzer, and TimeMachine toolset provides a complete development solution that meets the requirements for a complex embedded and highly secured application development.

Also, the 2008 ver. of Green Hills INTEGRITY-178B real-time operating system was the first, and only NSA's EAL 6 + High Robustness certified operating system.

According to the company's personnel, "Green Hills Software continues to generate revenue since it was established in 1982 as an unlisted company." Green Hills Software has an average annual sales growth rate of 30 percent and is currently the world's largest independent RTOS development/sales company. Green Hills Software has its global headquarter in Santa Barbara, California; European headquarter in the UK; and Korean branch in Pangyo, Korea.

Meanwhile, Korea Electronics Manufacturing Korea has grown into an internationally recognized exhibition, receiving steady interest from domestic and foreign buyers as Korea's largest electronics manufacturing exhibition. Since 2017, it has been Co-hosted with 'Autotronics Manufacturing Korea (AMK)', and provides various seminars and events for exhibitors and visitors.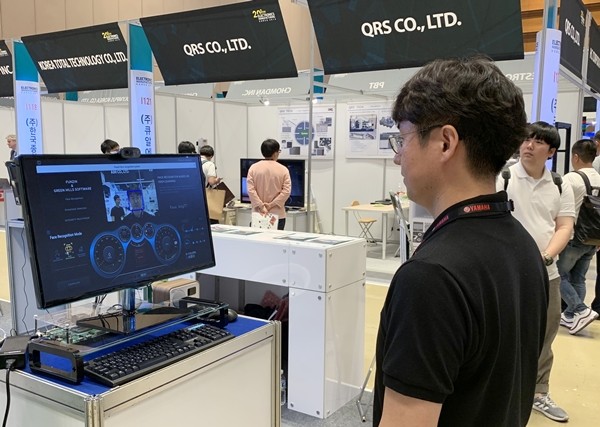 Electronic Times Internet Reporter Eunjung Judy Yu(judy6956@etnews.com)