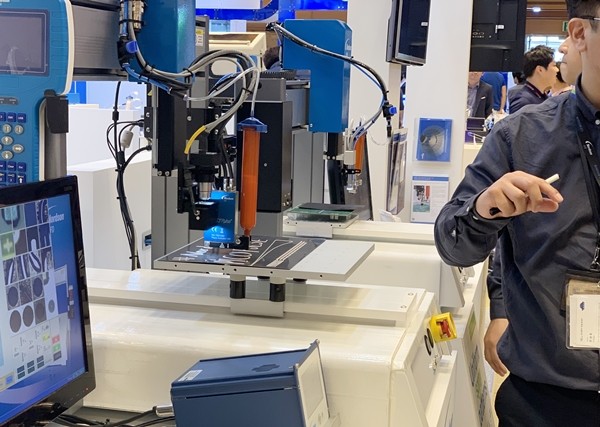 Nordson EFD showcased Liquidyn P-Cot Jetting Valve in '2019 Electronics Manufacturing Korea (henceforth referred to as EMK 2019)', which is held at COEX from the 15th(Wed) to 17th(Fri).

Nordson EFD is the leading manufacturer of precision fluid dispensing systems. Their dispensers, dispense valves, automated dispensing systems, syringe barrels, and precision dispense tips are trusted for applying controlled amounts of adhesives, sealants, oils, and other high-performance assembly fluids.

The Liquidyn P-Dot CT features interchangeable dispensing nozzles, tappets, and fluid inlet fittings, which make it easy to adapt for exacting application requirements. Wetted parts separate from the actuator simplify service and maintenance.

"Electronics is a major focus market for Nordson EFD, and Korea is always a very important market for our business. Will showcase our most advanced non-contact dispensing technology together with our premium dispensing component product in this show.", Parito Lee, Managing Director, Nordson EFD Asia.

Meanwhile, Korea Electronics Manufacturing Korea has grown into an internationally recognized exhibition, receiving steady interest from domestic and foreign buyers as Korea's largest electronics manufacturing exhibition. Since 2017, it has been Co-hosted with 'Autotronics Manufacturing Korea (AMK)', and provides various seminars and events for exhibitors and visitors.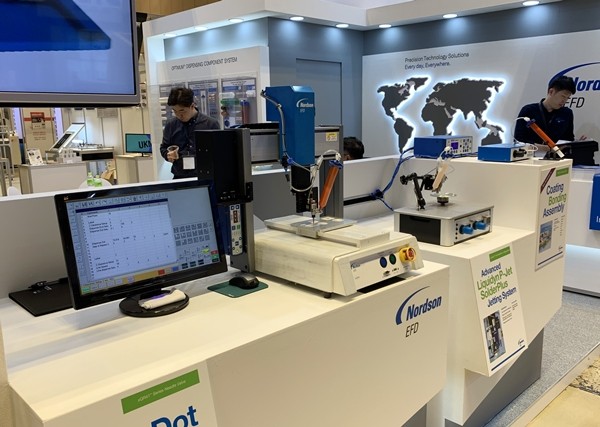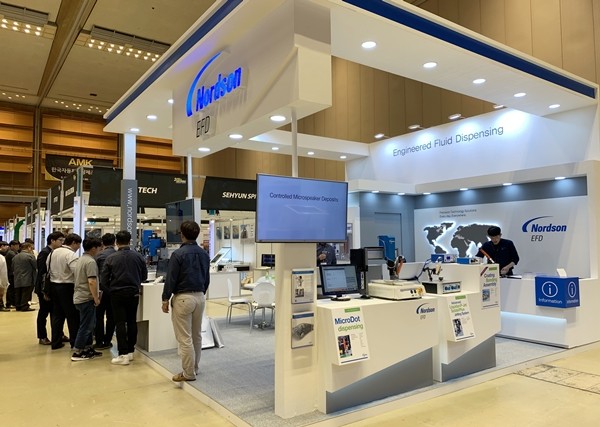 Electronic Times Internet Reporter Eunjung Judy Yu(judy6956@etnews.com)