Huvis, a South Korean chemical materials manufacturer that became the first South Korean business to commercialize super fiber and industrial fiber, is planning to target European markets.
Huvis (CEO Shin Yoo-dong) announced that it will be participating in 'Techtextil 2019', which will be held in Frankfurt from the 14th to the 17th.
Techtextil is a global industrial material exposition that has been held every other year since 1986 and it has about 1,500 businesses from 60 different countries participating and it has more than 30,000 spectators. In addition to global businesses such as Toray, Teijin, Lenzing, and BASF, many South Korean businesses also participate in Techtextil.
After participating in 2013 for the first time, this will be fourth time Huvis will be participating in Techtextil.
'ZetaOne', which is super-engineering plastic material called PPS (polyphenylene sulfide) developed by fiber, is one of super fibers introduced by Huvis. ZetaOne is used by a bag filter that filters dust and gas from thermal power plant, asphalt and cement factories, and waste incineration plant and it is mostly exported to Europe and China. Huvis is currently responsible for 25% of global market followed by Toray and it sold 3,400 tons of ZetaOne in 2018.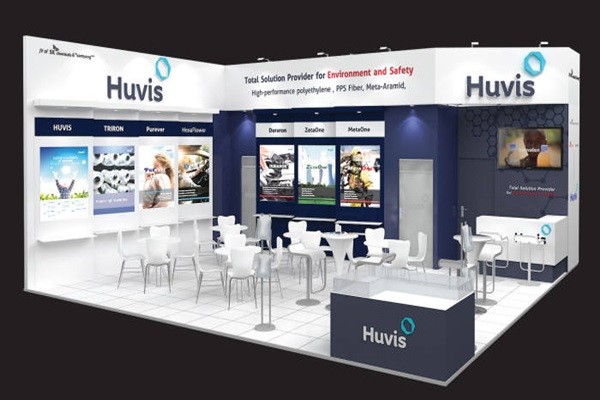 Huvis will also introduce super fibers such as 'MetaOne', which is meta-aramid fiber that is used as a material for special fire suit due to its excellent flame resistibility, and 'Duraron', which is high-strength PE (Polyethylene) fiber that is an optimal material for safety glove due to low breakability.
It is planning to pioneer European markets by also introducing various industrial fibers such as 'Triron', which is spectra fiber that is used for billboard, coating material, conveyor belt, and rope as it is stronger than long fibers used for clothing, and insulated material that reduces noise from cars and widens ventilation path.
"European markets require materials that satisfy stricter regulations as they are highly interested in environment." said CEO Shin Yoo-dong of Huvis. "This will be a great opportunity for us to find new markets."
Staff Reporter Jung, Hyunjung | iam@etnews.com