LG Group's subsidiaries are working on reorganizing their 'minor businesses' as they prepare for a business briefing session that is expected to take place this month. Subsidiaries such as LG Chem, LG Display, and LG Innotek are 'thinning out' businesses that have low profitability. On the other hand, they are strengthening new businesses such as 5G network, robot, and car.
LG Innotek is currently looking into stopping wireless charging business for Smartphones and is preparing to stop manufacturing wireless charging modules that go into Smartphones and wireless chargers. It is planning to gradually reduce amount of production after manufacturing amount of supplies that are left over due to current contracts and completely pull out from this business. However, it decided to continue wireless charging business for cars. LG entered wireless charging business for Smartphones by supplying its wireless charging modules to major Smartphone manufacturers starting with Google Nexus 4 in 2012. It developed world's first wireless charging module equipped with wireless charging and NFC (Near Field Communication) function and supplied such module to a well-known Smartphone accessory manufacturer called Belkin. However, it is currently looking into pulling out from this business due to low profitability and intense competitions with Chinese businesses. Samsung Electro-Mechanics also sold its wireless charging business recently.
LG Display decided to withdraw from regular OLED lighting business and adjusted its OLED light manufacturing lines while stating that it would focus on OLED lights for cars. (Reference: 21st page of The Electronic Times issued on 4/15/19)
LG Chem is working on improving its competitive edge in LCD polarizing plate and glass plate businesses. As LCD market has turned into red ocean and as LG Group is shifting from LCD to OLED, it is looking into various options such as selling its LCD polarizing plate and glass plate businesses.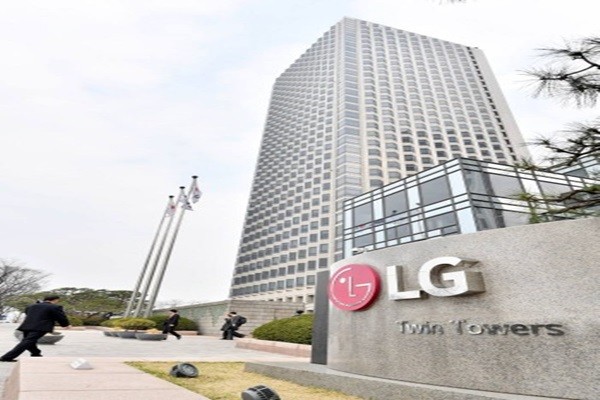 LG CNS, a SI (System Integration) business, withdrew from its American hospital solution business. 'LG Pure Cell Systems', which is a fuel cell R&D corporation invested by LG Corp., LG Electronics, LG Chem, and LG CNS, is also going through a liquidation process. Practically, every subsidiary of LG Group is reorganizing its businesses.
Within and outside of LG, there are talks about entire subsidiaries of LG reorganizing their portfolios as they set to have their first business briefing session for 2019. LG holds two business briefing sessions annually between May and June and November and December. They mainly discuss about medium to long-term strategies and annual performance during business briefing sessions held in first half and second half respectively. "Business briefing session held in first half mainly discusses about future plans." said a representative for LG. "Each subsidiary is preparing to announce what it is going to do with its major businesses and minor businesses." As a result, important decisions are made post business briefing session held in first half.
Level of tension is heightened within LG Group as businesses go through reorganization. Major changes can take place depending on final decisions. While getting rid of minor businesses, subsidiaries look to strengthen their businesses that are seen as driving forces.
Automotive electronics business is a prime example. LG Group has decided to keep its automotive-related businesses just like OLED lighting business. Previously, LG Electronics acquired an Austrian automotive electronics & light business for $1.23 billion (1.444 trillion KRW). Besides automotive electronics, 5G network, robot, and AI are also areas that LG Group is heavily focusing on. LG Uplus acquired CJ HelloVision while LG Electronics acquired an industrial robot manufacturer called Robostar and invested into a service robot manufacturer called Robotis. LG Chem acquired OLED material-related technologies from DuPont. "After Chairman Koo Kwang-mo became the chairman of LG, there have been rapid changes within LG Group." said a representative for the financial industry. "LG Group is aggressively scaling down minor businesses while investing heavily into new growing businesses."
Staff Reporter Yun, Geonil | benyun@etnews.com & Staff Reporter Kwon, Keonho | wingh1@etnews.com & Staff Park, Sora | srpark@etnews.com