Landscape of South Korea's financial investment industry is going through rapid change. Major businesses are working on becoming even bigger businesses while small and medium businesses are going through changes of their major shareholders or reorganization. FinTech businesses are also busy with entering stock industry.
Within asset management industry, there have been new corporates centered on private equity management businesses. Entire capital market is going through changes such as introduction of investment intermediary businesses that specialize in finances of small and medium businesses.
◊Small and medium businesses go through changes of major shareholders and reorganization
According to financial investment industry, small and medium businesses such as FOSSKorea and Sangsangin Investment & Securities recently changed their business names.
FOSSKorea was formally called FundOnlineKorea. After The Korea Securities Finance Corporation became its major shareholder at the end of last year, FundOnlineKorea became FOSSKorea last month. FundOnlineKorea, which was established in 2014 while claiming to support 'fund supermarket', added 'securities' to its name after realizing that it was lacking competitive edge with just sales of funds. It is planning to expand its business towards fund secured loan, CMA (Cash Management Account), and individual retirement pension after obtaining an approval for a trust business.
"After changing our name, we have been putting maximum effort thinking that we are a relaunched business." said a representative for FOSSKorea. "We are going to gradually expand our business to increase level of convenience for our customers with their asset management and lead a new trend within online CMA market by making our fund supermarket application more innovative."
Golden Bridge Investment & Securities also changed their business name to Sangsangin Investment & Securities last month. Its name within Korea Exchange was also formally changed to Sangsangin Investment & Securities on the 16th. Sangsangin, which has subsidiaries such as Sangsangin Savings Bank, signed a contract with Golden Bridge, which was the major shareholder of Golden Bridge Investment & Securities, regarding acquiring entire shares (21.21 million shares) from Golden Bridge and became Golden Bridge Investment & Securities' major shareholder in March.
Along with a name change, Sangsangin Investment & Securities brought in Director Lee Myung-soo from Sangsang in Savings bank and Lee Kyung-woo, who is a member of board of directors of Sangsangin, to strengthen its tie with Sangsangin. Also, it is planning to expand its business by establishing additional Sangsangin Investment & Securities branch near Bundang.
Taurus Investment & Securities, is also expected to go through major changes as it has a new major shareholder. Financial Services Commission (FSC) voted on DS Networks' eligibility as a new major shareholder of Taurus Investment & Securities. It took about 4 months for DS Networks to become the new major shareholder of Taurus Investment & Securities after applying for eligibility evaluation in last December.
DS Network is going to hold a temporary general meeting of shareholders on the 29th and take follow-up measures that come with acquiring Taurus Investment & Securities.
Some businesses are innovating their businesses by changing their CIs (Corporate Identity) and without changing their major shareholders. Hanyang Securities changed its CI after 43 years. Its plan is to become a small and strong stock firm while shedding industries' perception as a 'secluded stock firm'. Actually, Hanyang Securities established Structured Finance Headquarters this month to diversify its IB (Investment Banking) sector and it wants to pioneer new businesses within ABS (Asset Backed Securities) field. It has been making meaningful results such as $259 million (300 billion KRW) public issues and issue of $43.1 million (50 billion KRW) CBs (Convertible Bond) of a bio-company called Icure from IB area ever since.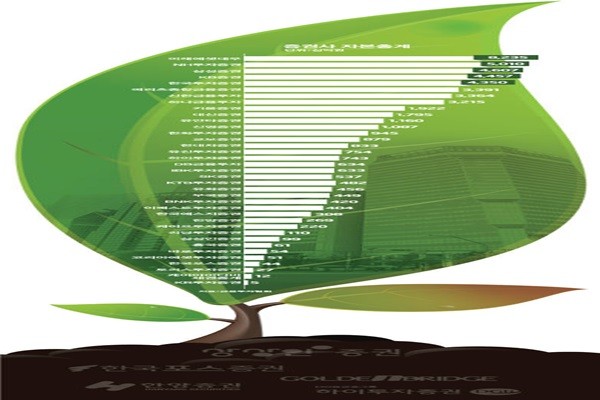 ◊Financial investment industry going through excessive competitions for capital strength
Financial investment industry believes that all these changes are results of competitions for capital strength that have been taking place within financial investment industry for many years.
There have been major M&A within financial investment industry centered on major businesses after Mega IB System was introduced. Starting with M&A between NH Securities and Woori Investment & Securities in 2014, there were acquisitions of IM Investment & Securities, Daewoo Securities, and Hyundai Securities by Meritz Securities, Mirae Asset Securities, and KB Investment & Securities respectively in 2015.
In 2016, there were M&A of medium-sized stock firms such as HI Investment & Securities and SK Securities resulting in industries' attentions focusing on small businesses.
Actually, stock firms that changed their major shareholders during first half of this year are all small stock firms with less than $86.3 million (100 billion KRW) in equity. "There have been reshuffling throughout financial investment industry in the past four to five years starting with major stock firms and ending with small and medium stock firms." said a representative for financial investment industry. "When KakaoPay acquires Baro Investment & Securities, it will be difficult to find stock firms on sale within financial investment industry for a while."
Out of ten stock firms that were established between 2008 and 2009, more than half of them are either out of business or have their owners changed. Apple Investment & Securities and Hanmag Investment & Securities had their businesses shutdown due to bankruptcy. LIG Investment & Securities changed its name to Cape Investment & Securities. Taurus Investment & Securities changed its major shareholder to DS Networks.
"It seems that there have not been much competitions promoted by introduction of new stock firms." said FSC through a recent competition level report on stock firms. "It is difficult for new stock firms to threaten current stock firms with higher capital strength or to promote new competitions."
"While competitions for capital strength are becoming fiercer centered on major stock firms, small and medium stock firms have no choice but to target niche markets." said a representative for a small stock firm. "It will be difficult for small and medium stock firms to survive without expanding towards new fields such as infrastructure development and venture investment."
Staff Reporter Ryu, Geunil | ryuryu@etnews.com