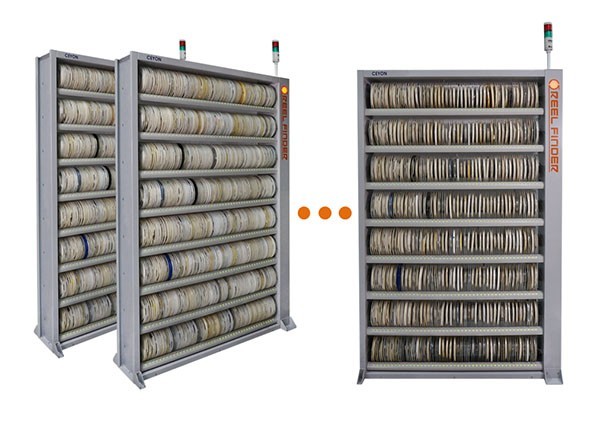 Ceyon Tell Inventory (CEO Youngjeon Son), will participate in 'Electronics Manufacturing Korea 2019' (hereinafter referred to as EMK 2019), which will be held at COEX from May 15th (Wed) to the 17th (Fri), to showcase REEL FINDER, which is leading the revolution of SMT Reel material management systems.

Since its founding in 2017, Ceyon Tell Inventory has focused on automation systems for the asset and parts management of the electronics industry. Ceyon Tell Inventory's CEO Youngjeon Son developed the Auto Rack System 'REEL FINDER', utilizing specialized RF technology. In particular, it has more than 10 international and domestic patents and is making a name for itself, being the only company specializing in reel material automatic management system in Korea. It has been contributing to the globalization of the electronic parts management automation system by supplying to domestic and foreign companies such as Hanwha.

REEL FINDER is useful for storing reels of various sizes and is composed of 'Auto Rack,' which allows for reel material to be located within 3 seconds, 'registration/ remainder meter,' and 'user program,' which allows for around-the-clock inventory management.

The RFID reader tag attached to the reel material is recognized in real time through the RFID reader antenna mounted on the shelf, and the inventory status and the location information are linked with each other in real time. Also, each LED indicator is applied to the full reel to indicate the position, thereby shortening the time to locate the part. Compared with the existing system that manually categorizes and manages many reel materials, the REEL FINDER system has made it possible to shorten the working time through simplifying the storage and output of the parts and zeroing the searching time.

Also, it can contribute to quality improvement and enhancement of company competitiveness by preventing production error through the prevention of material missteps and dispatches, a unique feature of the product. Based on these expectations, the introduction of the reel finder is expected to enable the implementation of smart factories and attracts the attention of companies in domestic and international exhibitions.

Ceyon Tell Inventory CEO Youngjeon Son said, "We have applied REEL FINDER in leading companies in Korea for the last 2 years, and was successfully established," and emphasized the case of stable establishment in the domestic market. He revealed their intention for overseas expansion, saying, "We will lead a change in the R&D industry of the US and Europe and a new paradigm in the manufacturing sites of China and Vietnam." He went on to say that there will be an "introduction to a mass-production material management solution," and raised the expectations for the release of the new product.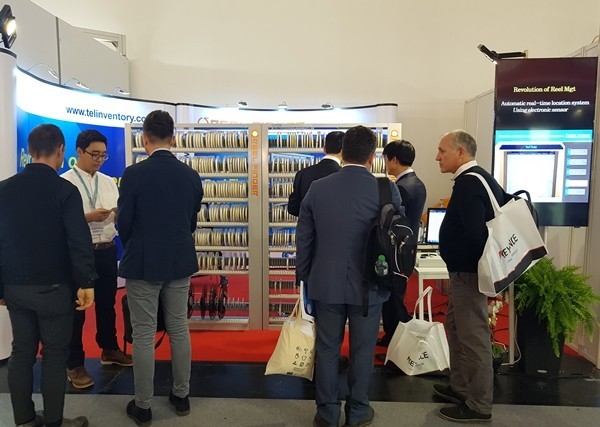 The quick change of the manufacturing industry led by REEL FINDER can be experienced at the Ceyon Tell Inventory booth(Booth No. G103).

Meanwhile, Electronics Manufacturing Korea 2019 has grown into an international exhibition that has been receiving the interest of domestic and foreign buyers steadily as the largest electronics manufacturing exhibition in Korea. The exhibition will be held in conjunction with 'Autotronics Manufacturing Korea' from 2017 to present various seminars and other events to exhibitors and visitors.

Electronic Times Internet Reporter Eunjung Judy Yu(judy6956@etnews.com)