YJ LINK (CEO Soonil Park), a manufacturer specializing in SMT board handling, will participate in 'Electronics Manufacturing Korea 2019' (hereinafter referred to as EMK 2019), which will be held at COEX from May 15th (Wed) to the 17th (Fri), to showcase smart factory solutions and 'Hermes', and new SMEMA communication protocol.

YJ LINK Co. Ltd. is a global supplier that manufactures and exports board handling equipment, laser marking equipment and routers for SMT automation. With continuous product development in the field of SMT, the company has been recognized for product quality and responsiveness to customers worldwide in automotive, electronics, defense, and medical fields. As a company on the AVL (Approval Vendor List), in it is settling into its position as a Korea's greatest SMT related equipment manufacturer, with a continuous rise in sales.

At the center of the 4th industrial revolution, YJ LINK not only meets the needs of their clients but provides quick and accurate services, by providing 'Smart Conveyor System,' and 'Visual Support,' a part of the SMT automation process, specialized service of YJ LINK.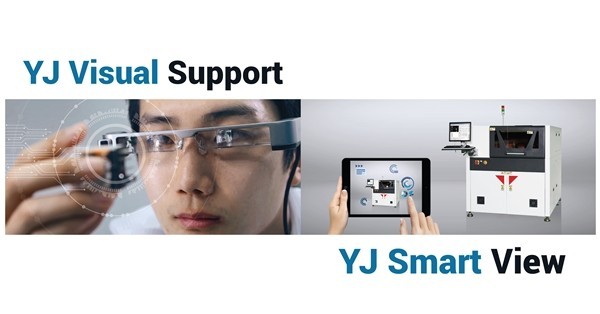 The Smart Factory Solution collectively refers to YJ Visual Support and YJ Smart View. The use of smart glasses by YJ Visual Support and AR-based YJ Smart View easily and quickly provides solutions for issues that may come up on site. The company will be showcasing YJ Visual Support, which enables remote maintenance, and the maintenance solution, YJ Smart View, for the first time in the SMT board handling industry. This solution can be experienced directly at their booth (C153) and is expected to draw much attention.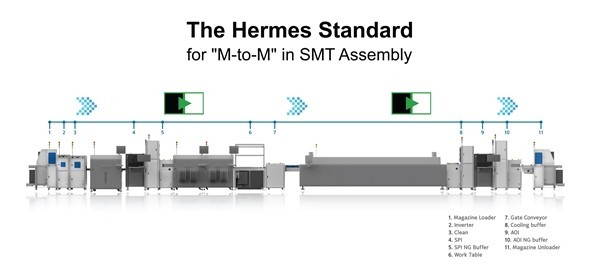 Besides, the company is scheduled to showcase the board handing line using Hermes communication, a new SMEMA communication protocol, by grafting in-house developed MICOM (Micro-control based Embedded System) to communication control solution developed in-house on existing PLC supplied in the current market.

Meanwhile, you will be able to see the pre-SMT processing line communicate through Hermes in the Show Room planned to open this coming June in the YJ LINK headquarters.

CEO Soonil Park revealed, "To solidify our position as a global company, we will spur on continuous research and development to become a company that links the world."

Meanwhile, Electronics Manufacturing Korea 2019 has grown into an international exhibition that has been receiving the interest of domestic and foreign buyers steadily as the largest electronics manufacturing exhibition in Korea. The exhibition will be held in conjunction with 'Autotronics Manufacturing Korea' from 2017 to present various seminars and other events to exhibitors and visitors.

Electronic Times Internet Reporter Eunjung Judy Yu(judy6956@etnews.com)