"If we continue to stick to traditional software (SW) quality measuring matrix, we cannot guarantee safety and security of ICT convergence products such as drone, self-driving car, and Smart Farm during an era of Industry 4.0. We have to change standard for measuring quality of SW as industrial paradigms have started to change very quickly recently."
Chairman Shin Seok-kyu of Wisestone emphasized the need for developing a model that evaluates quality of new technologies and products as new services and businesses are making their appearances.
Because current standard for measuring quality of SW is not enough to accurately evaluate quality of convergence SW, there can be social confusion such as paralysis of national system if current standard is not changed or improved.
Chairman Shin pointed out that quality of SW focused on functionality, usability, credibility, efficiency, maintenance, and portability rather than its safety. Out of 89 matrixes for measuring quality of SW, only one matrix accounts for safety of SW. He believes that there is lack of standards that guarantee safety of SW.
"Safety, security, integrity, and interoperability of SW become more important during an era of Industry 4.0." said Chairman Shin. "If safety is evaluated under functionality, it is not possible to obtain complete analysis on quality of SW." He is indicating that evaluation of functionality and safety needs to be done at equal level when evaluating quality of SW.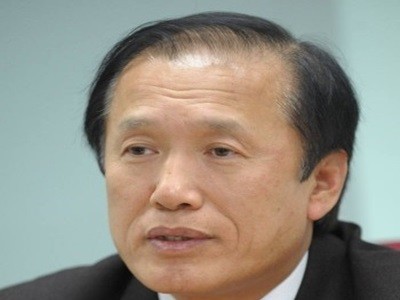 As a result, Chairman Shin is stating that there needs to be development of an appropriate model for evaluating quality of SW. "Current method for evaluating quality of SW is based on ISO 9126. However, this international standard is only for evaluating quality of general SW and it is not an appropriate standard for evaluating quality of convergence SW products. There needs to be development of a model specialized for evaluating quality of SW." said Chairman Shin.
"South Korean Government can only achieve desirable results only when it is strict with quality of SW while evaluating results from R&D projects based on Industry 4.0 technologies such as IoT (Internet of Things), Big Data, AI (Artificial Intelligence), and Cloud." said Chairman Shin.
"South Korean Government is investing about $17.7 billion (20 trillion KRW) this year into R&D. There was a time in the past when success rate of R&D projects was 97%. However, current results for R&D projects are unknown and there is a chance that success rate of projects is an imaginary number." said Chairman Shin.
"Adding SW quality test result when evaluating results of R&D projects can prevent waste of budget for R&D and develop new technologies and new products that can lead Industry 4.0 eras." said Chairman Shin.
He also added that South Korean Government can check whether developed technologies are implemented appropriately if it makes addition of SW quality test result a requirement.
Staff Reporter Ahn, Soomin | smahn@etnews.com