Rainist announced that its goal for 2019 will be 'data-centered finance' and its slogan will be 'giving financial information to people to make them more powerful'.
Rainist is a company that operates a comprehensive asset management application called 'BankSalad'.
2019 is expected to be an important year as South Korean Government is planning to invest $8.88 million (10 billion KRW) into MyData industry and as revised Credit Information Act is expected to be passed through The National Assembly.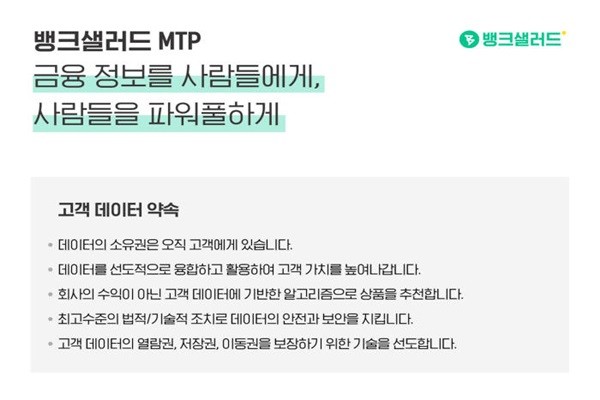 FinTech industry is predicting that 2019 will be an important year. First, South Korean Government is planning to invest $8.88 million into MyData industry to vitalize use of personal information. Secondly, revised Credit Information Act is expected to pass through The National Assembly in February. Rainist has been active in developing new technologies and making partnership with financial industry as it prepares for such changes.
Rainist drew attention from industries when it launched 'insurance plan' service that recommends insurance in order of low price to high price according to one's health status. It drew praise by using health information, which had been handled as sensitive information, appropriately into finance.
"While our past goal was to resolve financial information asymmetry, our goal now is to become a company that carries out financial services that are not available anywhere in the world." said CEO Kim Tae-hoon of Rainist. "We are going to continue to introduce innovative and creative services by gathering various data."
Staff Reporter Ham, Jihyun | goham@etnews.com