Chinese Government continues to tighten up its regulations on e-commerce trades. Amount of burden on e-commerce companies continues to grow as Chinese Government enforced Anti-Unfair Competition Act last year and E-Commerce Trade Act this year. Affected companies such as South Korean companies in China and South Korea's duty-free industry need to take active measures.
According to industries, Chinese Government enforced Anti-Unfair Competition Act last year and tightened up regulations on internet businesses and enforced E-Commerce Trade Act for the first time this year and is regulating responsibilities of e-commerce companies.
According to 'the People's Republic of China's E-Commerce Trade Act' made public for the first time by Fair Trade Commission (FTC), corporates, non-corporates, and individuals that provide services or sell products through information network are all 'e-commerce operators'. Even companies that provide platforms for such companies are also included as 'e-commerce operators'. These companies must register themselves and are given various responsibilities such as payment of taxes, prohibition of one's authority over markets, and protection of consumers.
Chinese Government tightened up regulations on e-commerce companies by enforcing Anti-Unfair Competition Act in 2018.
By doing so, it has decided to apply this act on companies that utilize internet for their businesses just like other companies. It prohibits these companies from affecting consumers' choices or bothering other businesses' management whenever they produce or sell products through internet.
"Chinese Government has decided to enforce Anti-Unfair Competition Act considering changes within markets that are happening as internet transactions are actively taking place in all industries." said Embassy of the Republic of Korea in China through its official document sent to FTC and others.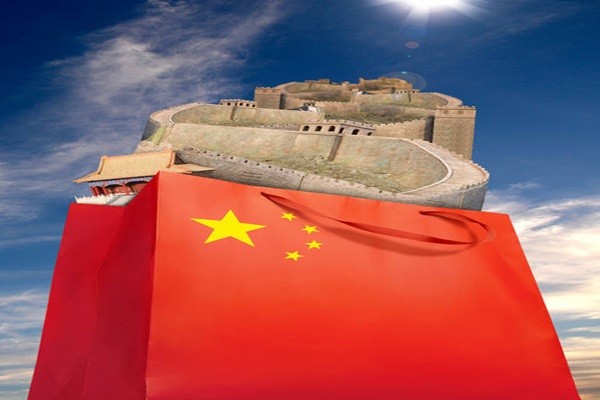 Chinese Government strengthened rights of investigative authorities related to Anti-Unfair Competition Act and decided to punish companies that impede investigations. It raised the lowest amount of fine from $1,459 (10,000 Yuan) to an amount between $7,295 (50,000 Yuan) and $14,591 (100,000 Yuan) and the highest amount of fine from an amount between $14,591 to $29,183 (200,000 Yuan) to an amount $72,958 (50,000 Yuan) to $437,751 (3 million Yuan).
Chinese Government's regulations on e-commerce trades not only affect Chinese companies but also South Korean companies as well.
If South Korean companies establish corporates in China, such corporates will be affected by regulations just like Chinese companies. If amount of businesses that purchase products from duty-free shops at lower prices and sell them in China through e-commerce dwindles, South Korea's duty-free industry will also be affected negatively. These businesses must also register themselves and pay taxes due to E-Commerce Trade Act.
Some are concerned that such regulations can have negative impact on South Korea's foreign direct sales in the future.
According to Statistics Korea, amount of foreign direct sales during the third quarter of 2018 was $793 million (891.4 billion KRW), which is 18.9% increase from the third quarter of 2017. Out of this amount, sales to Chinese markets are responsible for 81.3% ($645 million (724.5 billion KRW)). This is a huge amount compared to other countries such as Japan ($40.9 million (46 billion KRW)), ASEAN ($33.3 million (37.4 billion KRW)), and the U.S. ($32.7 million (36.7 billion KRW)).
"Although E-Commerce Trade Act is only applied to Chinese businesses at the moment, there is a chance that it can be applied to other foreign businesses in the future after looking at recent trades." said a representative for the industry. "There needs to be solutions for South Korean companies and duty-free shops in China and South Korean companies that handle foreign direct sales."
Staff Reporter Yoo, Seonil | ysi@etnews.com