ELAMACHAIN's cryptocurrency called ELAC (ELA Coin) will be listed on DigiFinex on the 2nd of January. ELAC is currently listed on Bitforex, which is a large-scale cryptocurrency exchange.
DigiFinex is a cryptocurrency exchange established in 2017 in Singapore by blockchain experts who used to work for IT companies such as SUNLEI, Tencent, Baidu, and HP. It currently ranks 3rd globally based on CoinMarketCap and it maintains high exchange volume with daily exchange volume of 16,000BTC.
ELAMACHAIN is a company that provides platforms to Industry 4.0 technologies such as emotional AI and cryptocurrency payment system based on Hyperledger. It became the first company in the world to develop its own Mainnet based on Hyperledger, which is a private blockchain project participated by top IT companies such as IBM and Linux Foundation. Based on payment service infrastructures that are established nationally, ELAMACHAIN has made making payments for products and services through cryptocurrencies possible through various methods such as rechargeable prepaid card, kiosk, and mobile and web applications.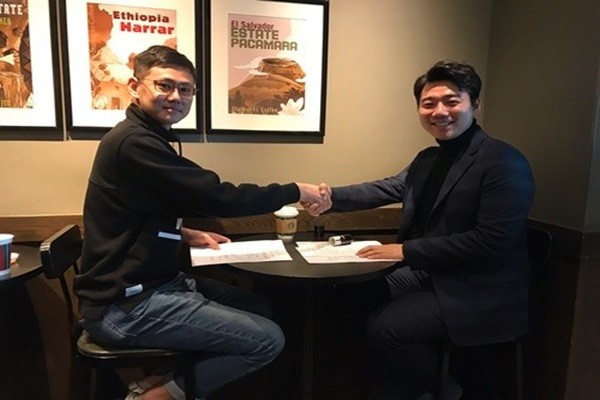 According to ELAMACHAIN's representative, ELAMACHAIN is currently preparing to establish an AI technical development company in Boston with AI experts from the U.S. and its goal is to carry out an IPO (Initial Public Offering) ultimately.
"ELAC is planned to be listed on different exchanges and we are going to be aggressive in fulfilling our plans in perfection." said CEO Kang Deok-ho of ELAMACHAIN. "We are planning to make partnership with companies that are equipped with excellent skills and technologies."
Staff Reporter Lee, Jongmin | jongmin1@etnews.com