Startup companies cannot even attempt to start their innovative services due to apathetic attitudes by financial industries.
Although South Korean Government has laid out a foundation by introducing Designated Representative System, financial industries are postponing assigned duties due to reasons such as various business procedures. South Korea is missing its 'golden time' for financial innovation due to apathy by financial industries and South Korean Government.
According to Financial Services Commission (FSC) and relevant industries, not one FinTech company out of 9 FinTech companies that are designated as designated representatives by FSC in September has started its demonstration service. Financial companies that assigned FinTech companies with major tasks are postponing consignment contracts that they signed with FinTech companies.
Designated representative system is a system that allows financial companies to assign their major tasks at a minimum to provide innovative financial services. It allows FinTech companies to quickly start their innovative financial services before Financial Innovation Support Special Act is legislated. It was implemented for FinTech companies to start their businesses as quickly as they can before Financial Innovation Support Special Act is legislated.
However, even after designated representative system was implemented 3 months ago, not one FinTech company has started its demonstration service.
"A bank that was assigned for our work is postponing signing of a contract under a reason that this consignment work is not seen as a KPI (Key Performance Indicator)." said a representative for a FinTech company that was selected as a designated representative. "We are just waiting blindly as communication between relevant departments is not taking place smoothly."
Initially, FSC designated FinTech companies that secured financial companies that would be assigned with FinTech companies' tasks as designated representatives. Although major commercial banks such as Woori Bank, Hana Bank, and NH Bank and card issuers and savings banks put their names on a list, none of them are taking active measures to help FinTech companies with their services.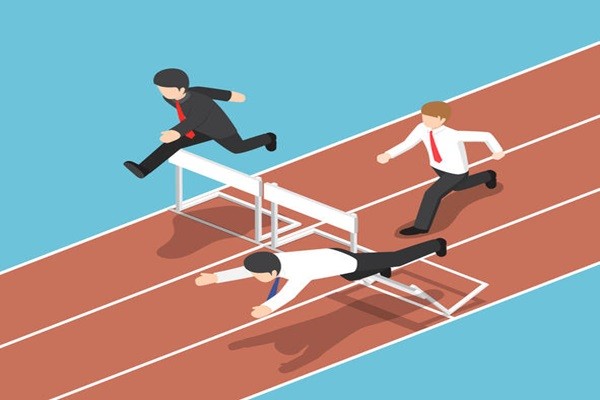 They are various reasons why financial industries are being half-hearted towards FinTech companies. Even if a FinTech company is successful with starting a service after being assigned by a financial company, its performance is not seen as a performance of a financial company. Also, there can be conflict of interest internally within a financial company. Usual business procedures such as security evaluation and others are also obstacles for FinTech companies to start their businesses.
"It can be a burden to assign a FinTech company with an innovative service when each financial company is taking direct approach for digital innovation." said an executive for a financial company. "It is difficult to assign a FinTech company with work unless there is a decision made by executives."
"It is true that there is zero supporting infrastructures within traditional banks towards major back office services." said a representative for a bank. "Although designated representative system has been implemented, there are some who does not even know about the system."
FSC is beginning to be concerned as contracts between FinTech companies and financial companies are being postponed. Although it has gathered 15 more additional FinTech companies as designated representatives, it is unclear whether first 9 FinTech companies are able to start their services by end of this year. FSC is predicting that these 9 FinTech companies will begin to finalize their contracts with financial companies sometime during the first half of 2019.
"If we decide to pressure financial companies due to lack of participation, there is a chance that designated representative system that was introduce with good intention will not be vitalized." said a representative for FSC. "We are considering possible solutions by actively gathering opinions from FinTech companies."
FinTech companies believe that South Korean Government must provide benefits to financial companies to increase level of their participation. "We believe that South Korean Government needs to prepare a way of giving practical benefits to financial companies that actively participate in this system."
In addition, FinTech companies emphasized the need for follow-up measures for FinTech companies to continue to provide innovative services since Financial Innovation Support Special Act passed through the National Assembly. "There are many uncertainties with designated representative system." said a representative for the industry. "There needs to be a system that guarantees FinTech companies to continue their businesses."
Staff Reporter Ryu, Geunil | ryuryu@etnews.com