Viva Republica made a partnership with Suhyup Bank and launched savings account, credit line, and safe within account (parking account) services within Toss application.
Anyone who is at least 17 years old can join Toss' savings account service through Suhyup Bank's 'It Free Installment Savings' and he or she can deposit between $9.01 and $270.40 (10,000 KRW and 300,000 KRW) per month on annual basis.
Its savings account's maximum annual interest rate is 3.4% and it can be up to 4% for the first 100,000 people with one-year maturity.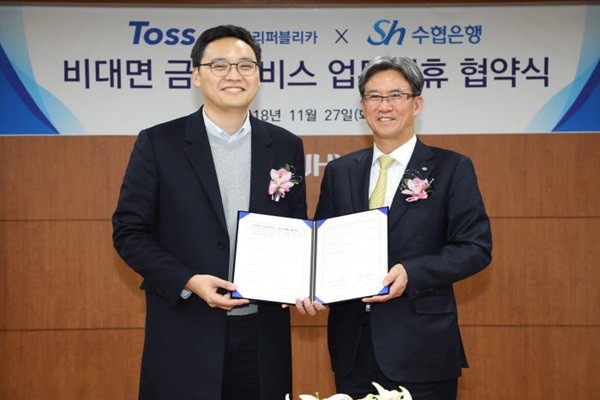 Its credit line service is also Suhyup Bank's 'It Loan' product and its credit limit and annual interest rate are provided at $2,697 (3 million KRW) and 4% respectively. Anyone can check if he or she is eligible to open the credit line service through Toss application.
Its safe within account service, which provides annual interest rate up to 1.5% just by depositing money for one day, is Suhyup Bank's 'It Another Pocket Account' product and it is also called 'parking account' by banks. One can deposit any amount between $0.0009 and $8,990 (1 KRW and 10 million KRW).
"We are going to continue to develop ourselves as a true mobile financial platform for various financial institutions." said CEO Lee Seung-geon of Viva Republica.
Staff Reporter Ham, Jihyun | goham@etnews.com