South Korean Government is planning to abolish regulations that prevent investments from going into overseas remittance FinTech companies and work on improving its regulations to accelerate commercialization of new technologies. Revision of regulations related to investments on overseas remittance FinTech is the result of a follow-up measure taken by South Korean Government when The Electronic Times brought up an issue of how unfair these regulations are. (Reference: 1st page of The Electronic Times issued on 8/17/18)
Prime Minister Lee Nak-yeon visited Electronics and Telecommunications Research Institute (ETRI) on the 21st and held 'Fourth On-Scene Conversation for Abolishing Regulations'.
This conversation had discussions about supporting promising companies with new technologies with commercializing their technologies and improving regulations to accelerate commercialization of new technologies.
"People on job sites still talk about how they feel no difference by South Korean Government's regulation reform." said Prime Minister Lee. "We are going to change government workers' awareness from positive to negative system and we are not going to have them take responsibilities when there problems arise from a process where they are being active with good intentions."
Improving regulations that prevent investments on FinTech companies allows companies with new technologies to pioneer and expand their businesses. When a FinTech startup develops a technology that can easily wire transfer money to foreign countries through a mobile application, it is categorized as a 'financial institution' according to current regulations and cannot receive venture capital (VC) investments.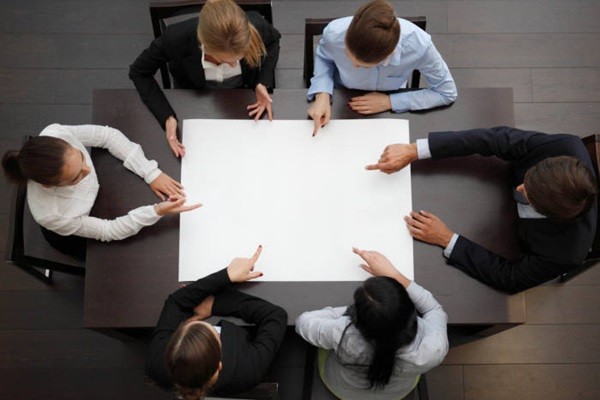 South Korean Government has decided to revise relevant regulations so that startups that carry out overseas remittance services in the future can also receive VC investments. By doing so, South Korean Government will open up opportunities for FinTech industry to grow and ease financial burden for South Korean citizens whenever they make overseas remittance. It is expected that it will cost less than $8.87 when a person sends $1,000 to a foreign country.
South Korean Government is also going to revise regulations regarding transfer and commercialization of technologies. When such regulations are revised, a technology holding company will only be required to have 10% of shares of a subsidiary that it establishes after receiving investments. This will remove any financial burden for a technology holding company to secure additional funds to adjust rate. There are 73 technology holding companies established by South Korean universities and public research institutes and there are about 800 subsidiaries of these 73 companies. South Korean Government is expecting that there will be an increase in amount of R&D investments and number of jobs as a result.
South Korean Government is going to work on revising regulations that prevent robo-advisor financial services from expanding as well. It is going to lower current personal net worth requirement from $3.55 million (4 billion KRW) to $1.33 million (1.5 billion KRW) if a person signs an online asset management contract through a robo-advisor. Its plan is to create foundation to promote robo-advisor market that is expected to be worth $2.66 billion (3 trillion KRW) by 2025.
South Korean Government is also going to improve regulations and standards for taxi fee meter market based on applications and revise evaluation system for algae removing technologies.
It is expected that revision of regulations will help South Korean companies to grow into global companies through commercialization of their technologies.
Prior to the conversation, Prime Minister Lee examined current status and results of ETRI's technologies that were transferred and commercialized. ETRI became the public research organization to establish a technology holding company that is responsible for commercialization of technologies in 2010. It has helped technologies to transfer by establishing 48 research companies and 354 startup companies.
Staff Reporter Yang, Jongseok | jsyang@etnews.com